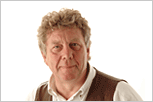 It's not the strongest that will survive in these straightened times but those most responsive to change. So how can you tell if you're resisting change?
The signs are:
Complaining
Gossiping
Over- sleeping
An increase in bad habits
Blaming others
Repeating the same story
Reccurring mistakes
Use of words like: always & never
Dramatic ourbursts
So watch out for these signs in yourself and your team.