What's behind IBM Cognos 10?
The fallout of attending the IBM Information on Demand conference last month in the USA is that the PR stream is somewhat of a case on 'More Information Than You Demanded', but then that's part of the game that we all play.
What I failed to report on at the time were the trends driving innovation in IBM Cognos 10 and what this means for developers and other IT professionals tasked with working in the area of business analytics.
So why is business analytics important anyway?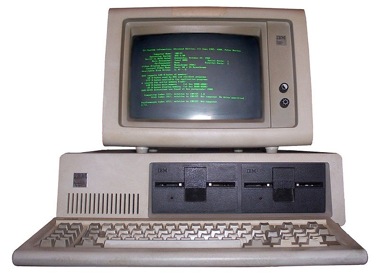 Analyst reports propose that enterprise data growth over the next five years is estimated at 650% percent. Some 80% of this data will be unstructured generated from a variety of sources such as blogs, web content and email etc — and the suggestion is that 70% of this unstructured data is stale after ninety days. If tapped (and by this we mean manage) this information could lead to competitive advantage for an organisation.
Further analysis postulates that the global mobile workforce is expected to reach more than 1.19 billion by 2013 and mobile transactions are expected to grow 40 times by 2015, generating even more data for businesses.
IBM says that these facts (if we do not dispute them) were the drivers that lead to the innovations in IBM Cognos 10.
"In the last 4 years, IBM has invested more than $14 billion in 24+ acquisitions to expand our analytics capabilities. We've dedicated more than 7,000 business consultants with industry expertise to help clients understand their data and put this information to use and launched a network of analytics solution centers across the globe," says the company.
IBM projects $16 billion in business analytics and optimisation revenue by 2015.
According to Big Blue, "IBM Cognos 10 expands traditional BI capabilities with planning, scenario modeling, real-time monitoring and predictive results. It presents within a single, unified BI workspace and other products in our portfolio are 'Cognos 10 Ready', meaning they can all be implemented with IBM Cognos 10 to deliver even more value."
IBM wants us to get used to terms like 'collective intelligence', meaning built-in collaboration and social networking functionality to, in the company's own terms, "Connect people and insights to gain alignment."
Connecting people and insights to gain alignment — IBM needs to be very careful if it is going to use contorted language like that to explain how it is going to make data analytics easier to do.