What to expect from HP Software Universe 2010
Barcelona plays host to HP Software Universe 2010 this week from November 30th to December 2nd and, arguably for some, this "tier #1" tech player has been comparatively quieter than many of the other software-focused IT Goliaths in recent years.
So is the company's Business Technology Optimisation (BTO) and Fortify-enriched 'Software & Solutions' business doing enough to change HP's perception as a laptop and desktop OEM?
After all, as a Mac devotee that recently needed a good value Win 7 PC laptop, I gave HP (well, Best Buy at least) my business by selecting a Pavilion dv5.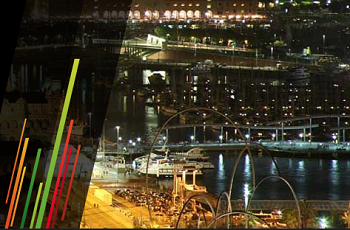 I'll be using the next couple of days to eat some octopus tapas and speak to so-called "C-level execs" from the BTO side, the SaaS side and the information management side of the business. There's a lot of spokespeople here with the words "head of product marketing" nestled comfortably into their job designations; so I'll be aiming hard to get some ground level messages if I possibly can.
The best hunting ground for the hard core info will no doubt involve speaking to the partners too and in attendance this year we see: Capgemini, SAP, Oracle, ORSYP, Alcatel.Lucent, Telcordia and Shunra.
Perhaps the best way of looking forward here is to look backwards to see what HP was talking about at the American version of this event in Washington DC back in June of this year. As well as discussing a new collaboration with CollabNet to streamline end-to-end development and quality assurance processes, the company also announced accelerated client adoption of hybrid application delivery models, new business service management software — and (it says here) a set of "solutions" designed to reduce organisational risk and, "speed IT innovation with automated test data management."
Will we get more business service management software announcements this week? You'd be a fool not to count on it I'd say.