What to expect from Genband Perspectives16
It's Spring conference season and that means three things:
1. People should use more tooth floss & avoid 'convention coffee breath' if at all possible.
2. Florida, Vegas, Barcelona, Amsterdam, San Francisco and various other symposium-friendly locations will be doing good business.
3. The information technology industry is filled with 'live commentary' as the trade comes forward to proffer its wares in the public domain.

… and so to GENBAND's Perspectives16 show in Orlando, May 2-5 2016.
GENBAND was founded in 1999 as 'General Bandwidth' — the CWDN blog will hereafter refer to the company as Genband — the firm itself is a specialist in IP-based real time communications software for fixed wireline, mobile and cable service providers and large enterprises.
Genband further describes itself as serving independent software vendors, systems integrators and developers in over 80 countries.
The core solution set here includes:
• Network Modernisation,
• Unified Communications,
• Mobility,
• Embedded Communications.
The developer rationale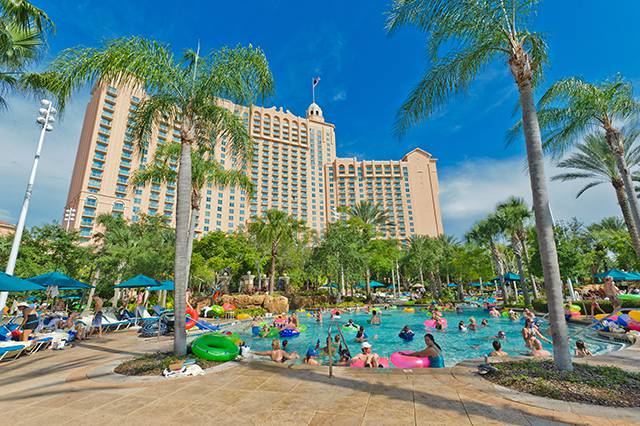 Genband's technology stack features the Kandy communications Platform-as-a-Service, technology designed to create (and deliver) 'differentiated solutions' that weave real-time contextual communications into business and consumer applications — this then being the rationale for developers here.
According to Genband, "Kandy is a cloud based, real-time communications software development platform, built from Genband's tested communications, presence and security software. The solution framework includes Application Programming Interfaces (APIs), Software Development Kits (SDKs) and quick starts (pre-built applications like video shopping assistance) to jumpstart development."
It's not all work
Genband is taking a work (and some play) attitude to its event and — after two busy days of learning and networking — there's a performance from iconic 80s rock band Starship of 'We Built This City' fame.
NOTE: There will also be a Hackathon in which developers can create new and enhance existing apps through the Kandy real-time communications platform.
"GENBAND's Perspectives16 will showcase the latest trends from our industry through discussions, panels and interactive demonstrations. We'll be showcasing the latest and greatest app innovation being harvested from our Kandy platform, hear from business leaders who are helping to shape the communications landscape and allow attendees to get their hands dirty in our showcase solution sessions. We'll also give the KandyMobile a send-off as it begins its real-time communications tour across the US," said Genband CEO David Walsh.
Confirmed speakers
Perspectives16's featured keynote speaker will be entrepreneur and TED Talks speaker Dr Margaret Heffernan.
The show will also feature presentations from Paul Davis, vice president of global alliances at Polycom and Katrina Troughton, general manager, social & smarter workforce client sales at IBM, as well as Werner Schaefer, VP Sales & GTM NFV Business at HPE, and Phillip Moore, General Manager Operations at Vodafone Next Generation Services.
Hashtag addicts can gorge deeply at #GBP16