Wearable tech? Don't throw away your smartphone yet!
In this guest post for the Computer Weekly Developer Network we hear from Gary Calcott, technical marketing manager at Progress Software with an explanation of why exponents of 'wearable' technology shouldn't throw away their smartphones just yet.
Could wearable tech start replacing the smartphone?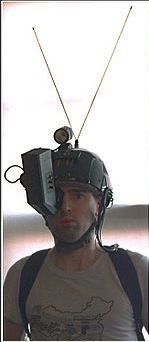 The announcement of Google Glass a little over a year ago turned so many heads that it wasn't long before some even began to question whether it, and other similar pieces of wearable hardware, were on the verge of replacing the smartphone.
So do these devices spell the end for our use of smartphones as business tools?
The simple answer is 'not yet'.
Wearable tech's "limited effectiveness"
The fact is that the ability of technology like Google Glass to add discernable business value will be judged on the usability and effectiveness of the applications that they can run. However, with limited screen real estate and processing power, there has to be a limit to the effectiveness that bespoke apps for these devices can provide.
Perhaps the real value in these devices will come from using smartphones in a slightly different way?
By enabling the Google Glass API to connect to other mobile devices, more data-intensive applications will be available to users on the device. In turn, the wearable device will act as a conduit for notifications being run on the smartphone sitting in the user's pocket.
NOTE: As a result (if the above suggestion holds), then the role of the developer will become increasingly critical in allowing wearable devices to be able to access the information it needs from a smartphone at the back-end.
At the same time, it's clear that it will provide a significant business opportunity for ISVs who have the expertise to enable smartphones to use the APIs for these devices to add even further value. This, in turn, could create a future API economy of sorts, with ISVs playing a key role in the ability of businesses to successfully use these devices.
Wearable tech version 2.0 already
We could even see next generation of smartphones being built with the specific purpose of allowing greater usability through APIs to newer, even more portable devices for businesses.
There's no doubt that we're at the beginning of a new frontier in wearable technology, and that devices such as Google Glass are only the tip of the iceberg.