Pizzas not included, Hut Group developer competition
Everyone loves a developer competition, right? The Hut Group thinks so.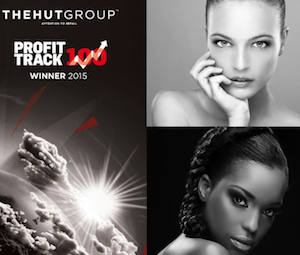 No Pizzas
The multi-website online retailer and software-as-a-service provider has launched an app creation competition for developers in the UK with a £100,000 prize.
It's called Game of Code, d'ya see what they did there?
Hang on a moment, what is a multi-website retailer?
What the Hut Group Ltd means is that it runs 65 leading retail websites across 19 brands, including Myprotein, Zavvi, LookFantastic and I Want One of Those (IWOOT)…
… but not pizzas chains, this is health, beauty and fitness.
Game of Code challenges developers to build an app that improves everyday experiences for people interested in health, beauty or nutrition, whilst providing commercial value for one of Hut Groups's signature brands, such as Myprotein or LookFantastic.
The Game of Code competition is designed to provide the best upcoming tech talent with an opportunity to showcase their developing and creative skills, by designing and building a product with real commercial value and to meet some of the UK's most successful young technology leaders as part of the process.
"We're really excited to launch Game of Code," said Wing Yung Chan, group marketing director at The Hut Group, "For us, this is much more that a competition. We want Game of Code to become the most important student competition to come out of the UK in recent years. It's is our way of uncovering the best technology and business talent in the UK and finding future stars to lead the way at The Hut Group.
The deadline for entries is 31st January 2016, with winners announced in spring 2016.