Intel offers developers new money-making advertising component
Intel AppUp developers now have more opportunities to generate revenue through the availability of Mojiva, Inc.'s mOcean Mobile advertising component, which delivers in-app ads for apps in the Intel AppUpSM center.
The AppUp developer programme provides developers with a resource for selling apps to users of Intel Atom-based devices. It is also said to provide software development support, application validation and a worldwide distribution channel for applications and application components.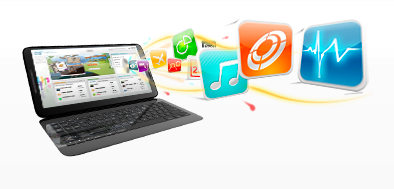 The mOcean Mobile advertising management platform available for mobile will target all platforms and devices where the Intel AppUp center is supported.
Intel says that through the mOcean Mobile Ad Exchange programme, software developers will be able to choose ad feeds from Mojiva's Ad Network, or any other participating ad network.
Mojiva describes its application and content monetisation strategy as, "The key link in the value chain providing advertisers the technology and know-how to execute impactful mobile ad campaigns."
Intel hopes that this launch will help lay a solid foundation for future monetisation, as the Intel AppUp center expands beyond netbooks to other mobile devices in the future.