Intel: 15 billion online toasters by 2015
Despite a lowering of its financial forecast for the rest of 2012, Intel continues its mission to be seen as 'more than just a chipmaker' this month with events staged around the firm's IDF Intel Developer Forum in San Francisco.
New initiative launches include the firm's Intelligent Systems Framework, a set of connectivity and interoperability technologies designed to help us on the path towards the Internet of Things.
NOTE: The Internet of Things is a term commonly used to describe the growth of online connected intelligent devices in the form of everything from smartphones to kiosks and onward to televisions, cars, sensors/cameras and yes, even microwave ovens, fridges and toasters.
Intel predicts that over 15 billion devices will be connected to the Internet by 2015 and one third of these connected devices will be intelligent systems.
Scalable just got urgent
Actually, analyst firm IDC predicts the above and Intel agrees with them, but whatever… we're getting massively increasingly connected and so we need to provision for "scalable computing platforms" as a necessity.
Intel warns that today, the process for developing connected devices involves the use of proprietary components from a variety of manufacturers. "Often missing are the security and manageability features needed to protect and manage the network of devices that connects to each other and the cloud, generating massive amounts of data," said the company, in a press statement.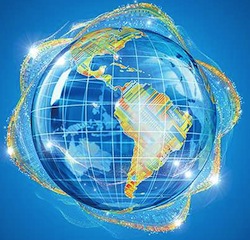 The Intel Intelligent Systems Framework attempts to establish a set of recipes to reduce the development time for hardware and software integration for intelligent systems. The framework also seeks to address fragmentation in today's market by creating a standardised and open platform for the ecosystem that is actively building solutions.
Next steps will see us "unlocking data" from legacy environments where it is not necessarily analysed at the moment.
What will this give us?
If we achieve this connectivity of devices in the Internet of Things properly then manufacturing systems will become more self-aware and empowered by data relating to every machine's performance – and yes, your toaster will tell you when it needs replacing.