Develop now for the Dragon's Den SMB cloud
Logically we saw the initial birth of the cloud computing model of service-based IT delivery focus on the enterprise big business space.
Big advances in operational flexibility with application and data storage changeability and agility, plus of course the cost savings represented by a pay-as-you-go model were clear benefits that firms in an "already opearational" state could easily comprehend.
But attention now turns to the SMB market.
A new programme to support entrepreneurial fledgling technology start-ups in the UK has been launched by open cloud hosting firm Rackspace. The company is offering £12,000 of hosting and mentoring for start-ups on the programme.
The 'Rackspace Startup Programme' is intended to provide low cost cloud hosting and support services to startup incubators. It has already helped 850 startups since launching in the US two years ago.
Also vocal in this space is hosting and "cloud services enablement" company Parallels. The firm has released the findings of its SMB Cloud Insights for the UK report to show how service providers can profit by delivering cloud services to small and medium businesses (SMBs).
Parallels estimates that the UK SMB cloud services market opportunity grew 16 per cent in 2011, reaching £1.2 bn — and is expected to continue to grow 20 per cent annually, reaching £2.0B by 2015.
Parallels also extended this research to the European and Northern Africa (EUNA) market, showing that it will continue to grow rapidly over the next few years. By 2015, it is estimated that the market for the major hosted services will be £18.5 bn, representing a year-over-year growth rate of 33%.
The message for developers is clear…
… develop applications for the small to medium sized business sector that rely upon a virtualised cloud based backbone. Think mobile apps especially and think tablet based applications that tap into the corporate datacentre and extract or add value to a firm's systems of record from accounts to human resources.
One might argue then that service providers and developers who target the SMB market segments with tailored application bundles will be in the best position to upsell and cross-sell existing and new customers.
NOTE: This research is being released at the World Hosting Day Local London, where industry leaders will gather to discuss current trends in hosting and cloud products & services.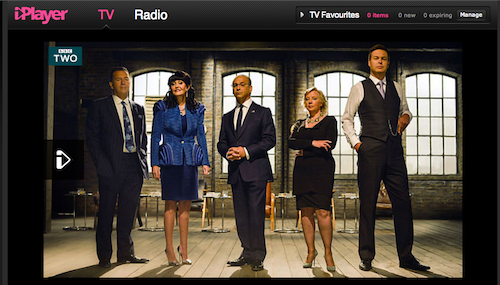 "Our research continues to demonstrate that UK service providers who offer SMBs the right bundle of services at the right price will expand their customer base and revenues as well as enjoy the most growth. The challenge to service providers is how to better know and understand the buying behaviour of their SMBs," said John Zanni, VP of service provider marketing and alliances, Parallels.
"Cloud computing services are built around the principles of not only flexibility and scalability, but automation and self-service too as we serve customers' needs from our local datacentres with additional service layers all backed up by our world-renowned Fanatical Support," said Taylor Rhodes, managing director for international at Rackspace.