Apple's Mountain Lion OS X: 100 New Features
Apple has released the ninth major release of its OS X operating system to developer preview stage. Continuing the big cat family naming tradition, Mountain Lion will introduce Messages, Notes, Reminders and Game Center to the Mac, as well as Notification Center, Share Sheets, Twitter integration and AirPlay Mirroring.
NOTE: Mountain Lion is an American colloquial term for the big cat also known as the Cougar.
More extended reports will follow, but suffice to say for now that the operating system (once it has been through developer hands) will feature over 100 new features, one of which will be a security enhancement.
Gatekeeper is a new security feature that guards against malware by giving users complete control over what apps are installed on a machine Mac.
The preview release of Mountain Lion is available to Mac Developer programme members now.
Mac users will be able to upgrade to Mountain Lion from the Mac App Store in late summer 2012.


The developer preview of Mountain Lion features the new Messages app, which replaces iChat and allows you to send unlimited messages, high-quality photos and videos directly from your Mac to another Mac or iOS device.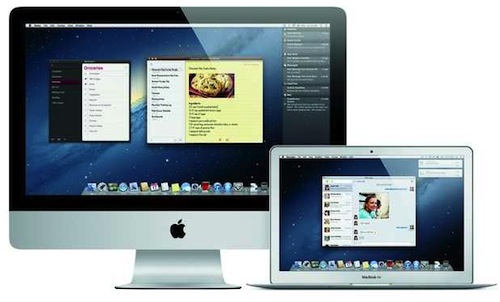 Mountain Lion running on an iMac and a MacBook.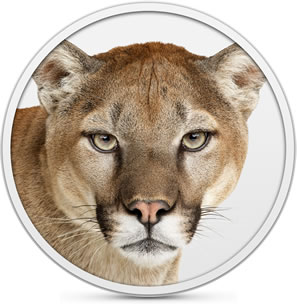 The logo.
The below video was produced by Cult of Mac, it shows 30 New OS X Mountain Lion Features In 2 Minutes.