App are 'always on, always connected' -- so testing must change
As you may have already noticed, the state of the application is now an always-on and always connected thing — this is the new normal.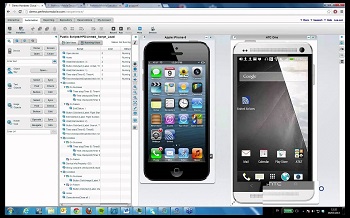 Surely then, we need to approach software application development testing differently?
This is the thought process that drives much of Perfecto Mobile has done with its latest product launches.
User experience blind spots
The application testing, monitoring and analysis company has launched 'Wind Tunnel' — a product to optimise the process for identifying user experience blind spots.
Wind Tunnel optimises testing for end-user conditions by defining and personifying end-user profiles and by enabling testing across common scenarios such as:
degraded network conditions,
conflicting apps and,
call interruptions.
"Organisations are shifting their digital strategies to serve the always-connected user," states Raúl Castañón-Martínez, senior analyst for enterprise mobility infrastructure & services at 451 Research.
"Quality is integral to the application lifecycle and continues to grow in importance as digital engagement pushes the industry to think about the entire user experience."
Pre-defined user profiles
Perfecto's Roi Carmel argues that Wind Tunnel transforms Perfecto's Continuous Quality Lab as the first solution to offer pre-defined user profiles that combine a variety of common test scenarios.
"Profiles contain test conditions that, if unaccounted for, can affect apps dramatically, including location changes, varying network quality, usage patterns and resource conflicts with background apps," said the company, in a press statement.
• Early analysis — correlate mobile events, vitals, network quality and type and various conditions that influence the end-user experience and learn the impact they have on the end user.
• No change to existing test scripts or build processes – apply real user conditions onto existing automated tests using popular orchestration tools such as Jenkins or TestNG.