Webcast: What is the tipping point for desktop virtualisation?
In this upcoming webcast discover what desktop virtualisation technologies other IT professionals are seriously considering, as revealed in SearchVirtualDataCentre.co.UK's recent survey.
SearchVirtualDataCentre.co.UK recently surveyed IT professionals in the UK around virtualisation. What do the results tell us about the future of virtual desktop infrastructure (VDI) and desktop virtualisation technologies? What is the tipping point for VDI, and why are IT managers deciding to adopt a virtualisation strategy?

Download this free guide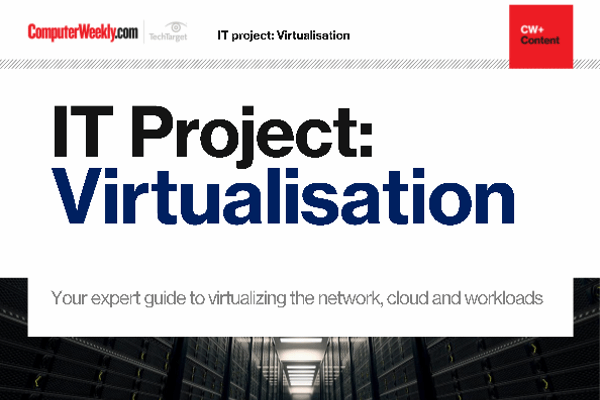 Project review: the current state of Virtualisation
Take a look at the most recent virtualisation trends, and read some case studies to get inspiration for your own projects.
By submitting your personal information, you agree that TechTarget and its partners may contact you regarding relevant content, products and special offers.
You also agree that your personal information may be transferred and processed in the United States, and that you have read and agree to the Terms of Use and the Privacy Policy.

Discover which desktop virtualisation technologies IT professionals are seriously considering and hear the expert panelists analyse the emerging trends that are suggested by the survey results. The panel also discusses where end users and IT managers should put their focus.
Moderator: Kayleigh Bateman, Site Editor, SearchVirtualDataCentre.co.UK
Panelists: Citrix, VMware, end-user TBC
When: 19 May 2011 at 1:00pm
* Upon registering for this webcast you will begin to receive newsletters from SearchVirtualDataCentre.co.UK.