Problem solve
Get help with specific problems with your technologies, process and projects.
Porting applications to smartphones: Tips for better mileage
Smartphones have evolved beyond their erstwhile email transmission capabilities. Here are some tips for porting effectively applications to smartphones.

Download this free guide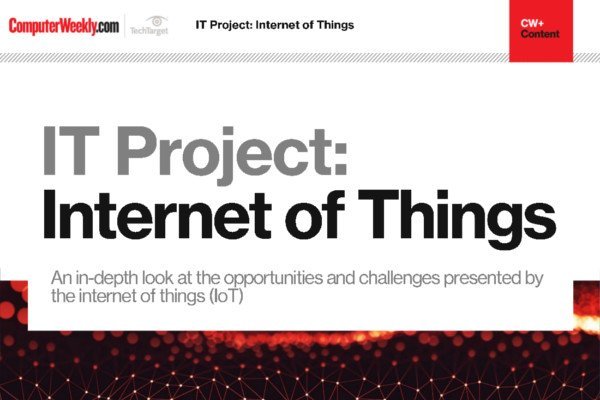 IT Project: Internet of Things
Have an in-depth look at the opportunities and challenges presented by the internet of things

By submitting your personal information, you agree that TechTarget and its partners may contact you regarding relevant content, products and special offers.

You also agree that your personal information may be transferred and processed in the United States, and that you have read and agree to the Terms of Use and the Privacy Policy.

Today, with business applications so easily available on smartphones, porting applications to employees' smartphones by ensuring compatability and integration is crucial for companies. In my company, when it comes to using Smartphones, we have been using Blackberry for almost eight years now, and have an enterprise server in place that helps in porting applications. Earlier, we used our Blackberries to only read our e-mails. Now we have the intranet through which many company applications are available on the phones.

Ensure compatibility: When it comes to porting these applications, the issue that arises is one of compatibility, because some processes run on .NET while some on Java. In view of this, we engaged two service providers—Airtel for data transfer and Vodafone for voice calls.

Get the right interface: The next thing to be kept in mind while porting applications is the interface. While opening multiple windows in a phone, the user may have to scroll down, or find it hard to simultaneously view many windows. To overcome these issues, I suggest using a combination of .NET and Java processes to get optimum viewing facility as well as easy porting applications. Small vendors play a part here, when they help combine the two processes as per the company's needs. For this we are also having a pilot run on iPhones.


Vendor support becomes crucial, and I would like to stress the importance of choosing a vendor who provides for the company's current and future needs in porting applications to smartphones.
,
Standard or customized apps? Before enabling porting of applications, one may have to think whether it is better to use standardized applications or customize them to personal needs. In such a case, I will say standardization is better, as it can be adapted to many phone interfaces. But a certain amount of customization cannot be avoided while porting applications.

Security: If standardization is preferred to customization while porting applications, security becomes crucial. In such cases, I would never recommend Nokia, Ericsson and other such mobile devices. These devices pose a security threat because of hardware encryption, which cannot be modified as per needs. Encryption of all data is essential while using smartphones and porting applications to them. For this, our Blackberry services have done justice as they have 100 per cent controllable software encryption from the server-end, along with inbuilt facilities to remotely delete data.

Get the right connectivity: Apart from security, another crucial issue in porting applications to smartphones and using them is erratic connectivity. It is a major problem that bothers smartphone users. I suggest that this issue can be solved by engaging a good service provider. A thorough search needs to be done before engaging service providers as to whether they provide what the company is looking for. When investment is going to be made in smartphone applications and porting them is key, then the most important thing is to have a resourceful person with a business analytical mind who does the research for vendors.

Maintain it right: Never forget the issue of maintenance, which is key in smooth running of applications after porting them to mobile devices. One advantage of Microsoft is that maintenance is not a hassle; but in other systems, it is. To this end, I suggest an approach where you combine as well as mix and match, before porting applications to smartphones.

However, if you opt to outsource maintenance, it is better to have them develop programs according to the company's needs. Alternately, you can keep development within the company itself, and then send it out for management. An application which has been ported and installed needs to be constantly updated and changed. Here, vendor support becomes crucial, and I would like to stress the importance of choosing a vendor who provides for the company's current and future needs in porting applications to smartphones. Some level of standardization may also be kept, because that makes maintenance easier.

Usage policies: The issue of employee policies on usage of smartphones needs to be determined before giving them the device with ported applications. Care needs to be taken that only employees who have actual requirements are given smartphones with the ported applications. Policies such as those specifying that the initial costs of smartphones (as well as porting applications) is borne by the company, and any other damage costs will be recovered from the employee, go a long way in this regard.

About the author: Paresh Makwana is the data center head as well as the information security officer for DSP BlackRock Investment Managers.