10 Gigabit Ethernet (10 GbE) implementation: Avoid the common mistakes
Here are some handy tips to get the best out of your 10 Gigabit Ethernet (10 GbE) implementation and avoid the most common 10 GbE pitfalls.
The need to simplify data center networks, supplemented by dwindling prices has made 10 Gigabit Ethernet (10 GbE) a compelling network option for IT managers. From the time 10 GbE first made its entry into the market, active equipment prices have come down by almost 15%. As more suppliers begin to offer 10 GbE, the prices will drop further. On the cabling front, 10 GbE offers an even more attractive option since cabling prices have come down by almost 50%.

Download this free guide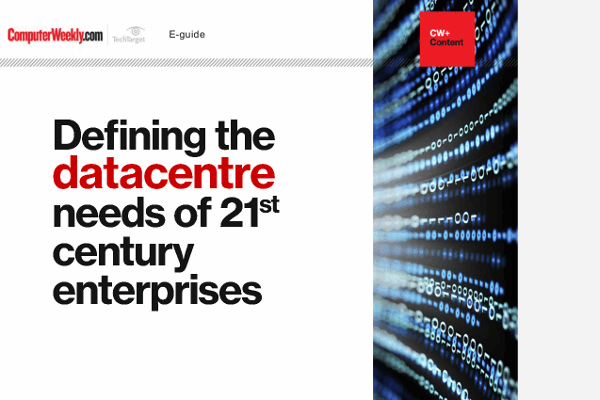 Defining the datacentre needs of 21st century enterprises
A collection of our most popular articles on datacentre management, including: Cloud vs. Colocation: Why both make sense for the enterprise right now; AWS at 10: How the cloud giant shook up enterprise IT and Life on the edge: The benefits of using micro datacenters
By submitting your email address, you agree to receive emails regarding relevant topic offers from TechTarget and its partners. You can withdraw your consent at any time. Contact TechTarget at 275 Grove Street, Newton, MA.
You also agree that your personal information may be transferred and processed in the United States, and that you have read and agree to the Terms of Use and the Privacy Policy.

It is evident that 10 GbE is the future for wired LAN deployments. However, there are certain mistakes which are bound to happen if you are thinking of taking the 10 GbE route. Let's take a look at how you can avoid the most common 10 GbE implementation mistakes and save yourself future grief.
Avoid buying untested equipment to save a few bucks: Yes, it's very easy to opt for the cheapest 10 GbE solution and show it on your savings sheet. But, remember that this comes at the cost of performance. The biggest mistake that you can ever make on the 10 GbE front is to use equipment or cabling from a low-end manufacturer which has not confirmed or tested its solutions before the sale.
Go the whole hog on cabling: Don't cheat if you want the best out of your investment. For example, if your cabling is a mix of Cat 6a compliant and Cat 6 cabling to save on cost, you will not be able to extract the most from your 10 GbE setup.
If your cabling is a mix of Cat 6a compliant and Cat 6 cabling to save on cost, you will not be able to extract the most from your 10 GbE setup.
,
Get cable management right: It's typical to see 10 GbE installs go wrong at many points — right from the type of management used on the cable to termination done on the jack. Ensure that proper cable management is in place to extract the most out of your 10 GbE setup.

To avoid these pain points, the manufacturer or system integrator should look at your project site and ensure readiness to face installation challenges. Infrastructural changes are imperative during a 10 GbE implementation. On the cabling side, Cat 6a is the ideal cable for 10 GbE.

When you install Cat 6a, cabling design is a bit different than is the case for Cat 6 cable. In the case of Cat 6a, you require a different way of looking at cable management. Use of Cat 6a typically means that you will be able to install only a lesser number of cables in the same conduit, same tray or same pathway (than is possible for Cat 6). You should also consider congestion and bend radius, as well as management of cables to the outlet or the back of the patch panel.

Not much has changed when it comes to patch panels and patch cords for 10 GbE. Hence, the important considerations should revolve more around the right size and route for better cable management.

About the author: Asef Baddar is the business development manager for Leviton's network solutions. He is an engineering graduate and holds an RCDD certification. Prior to this appointment, Baddar led the applications engineering department of Leviton Voice and Data division in the U.S. as an applications engineering manager.

(As told to Jasmine Desai.)

Read more on Datacentre capacity planning