We have users' interests at heart
Last week Computer Weekly published a selection of user responses to Microsoft's licensing terms. Here, Duncan Reid from...

Download this free guide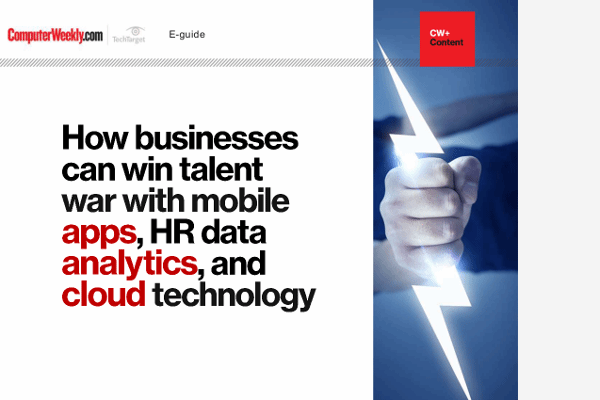 How businesses can win talent war with mobile apps, HR data analytics and cloud technology
Latest articles on HR best practices: mobile apps disrupting the annual staff appraisals; reasons for and against open-source software; and Rolls-Royce case study.
By submitting your personal information, you agree that TechTarget and its partners may contact you regarding relevant content, products and special offers.
You also agree that your personal information may be transferred and processed in the United States, and that you have read and agree to the Terms of Use and the Privacy Policy.

Last week Computer Weekly published a selection of user responses to Microsoft's licensing terms. Here, Duncan Reid from Microsoft replies to readers' concerns



Customers' views are of prime importance to Microsoft and when we announced License and Software Assurance in May this year it was after listening to customer feedback.

We had been hearing that Volume Licensing had become complex and difficult to administer.

To improve our licensing programme we had three objectives in introducing License and Software Assurance:


Simplification: An end to the "alphabet soup" of upgrades that had existed previously, replacing it with a much simpler model



Greater choice: Our customers, whether larger enterprises or small businesses, are operating in every kind of market and many of these markets are volatile and unpredictable. With License and Software Assurance, customers can now licence per desktop or per enterprise, perpetual or non-perpetual - whichever is best for their business



A move towards Microsoft .net: The way people buy and use software will change dramatically as we move towards software as a service. We wanted to make it easier for our customers to take advantage and reap the benefits of our .net products in the future.


Since the announcement in May, customers have told us that they like the License Software Assurance model.

However, we also got feedback that they had two concerns: timing and value.

It became clear that we had underestimated the amount of time customers needed to evaluate the options and make informed decisions, even with the original extension to 28 February 2002. Therefore, after listening to customers, we announced last week an extension of the launch period to 31 July 2002.

Customers with "current" versions of software can now enrol directly in Software Assurance until 31 July. Also, Upgrade Advantage will continue to be available until 31 July 2002.

Customers will benefit from the extension. For example, with Office, we introduced promotional pricing so that Office Upgrade Advantage costs marginally more than the version upgrade yet offers considerably more value. Specifically, this is the ability to upgrade from Office 95 (or later) and up to two years of upgrade protection, which the version upgrade did not offer.

To increase the value to our customers we are including Office 2000 in the list of "current" products, which means that they will be able to enrol any Office 2000 licence directly into Software Assurance, and will have until 31 July 2002 to make this decision.

This significant change will make it easier for many more customers to benefit from Software Assurance.

Initial feedback suggests that these changes have met the main concerns that some of our customers originally had with License and Software Assurance.

Many will benefit from License and Software Assurance, seeing a decrease in cost over time - for example, those customers who are renewing Enterprise Agreements and those who have purchased Upgrade Advantage in the past.

However, we do recognise that if you only want to upgrade products every five or six years then Software Assurance will probably not suit your needs. Either way we will be working closely with customers, and through our partners, to make sure they make the best decision for them.

We want to thank customers for their feedback and continue to welcome their views. Our customers have helped us to understand where we didn't get it right initially with License and Software Assurance and how we could improve it.

In the end, our success will be determined, as always, by our ability to create products so compelling that our customers want to buy them.


Duncan Reid is UK licensing manager at Microsoft
Read more on Software licensing