bluemoon1981 - stock.adobe.com
Australia outlines space ambitions
A national space agency would put the country in the league of nations with space capabilities, but questions about its true value remain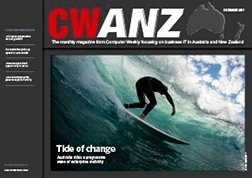 Download
Australia is establishing a national space agency, giving focus to the development of a national advanced technology capacity.
Megan Clark, former chief of the Commonwealth Scientific and Industrial Research Organisation (CSIRO), is currently chairing an expert reference group charged with assessing the nation's current capability in space technology, and determining how a national space agency might operate. It is expected to make recommendations by March 2018.

Download this free guide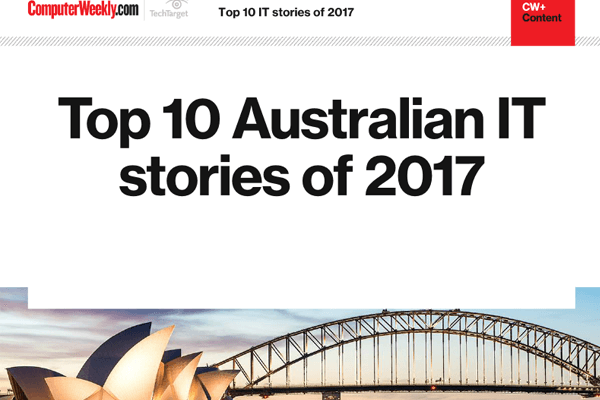 Top 10 Australian IT stories of 2017
Take a look back at the stories that dominated the Australian IT landscape in 2017; from government initiatives to improve work productivity and boost IoT adoption to scientific research powered by supercomputers, and much more.
By submitting your personal information, you agree that TechTarget and its partners may contact you regarding relevant content, products and special offers.
You also agree that your personal information may be transferred and processed in the United States, and that you have read and agree to the Terms of Use and the Privacy Policy.
The Labor Party has also signalled its support for a national space agency.
But exactly how the government plans to go about establishing the space agency and determining its effectiveness is likely to be influenced by the Australian national audit office's review of the government's A$1.1bn four-year National Innovation and Science Agenda (Nisa).
The Nisa report was issued just two days after the space agency plans were revealed, and made a series of recommendations regarding how policy should be developed and how the impact of government spending on innovation and technology should be assessed.
While the audit office found that the way Nisa had been structured was reasonable, it noted the likely net benefits of the A$1.1bn investment could be better articulated. As a result, "assessing the impact of the package as a whole is also likely to be challenging", it said.
The issue for government is that the voting public likes to know what it is getting for its money, while the audit office reveals that is not always obvious when the investment is being made in the nation's future.
Funding a space agency
It is likely to be even less obvious when it comes to the costs associated with establishing and funding a space agency, where it might take decades for the true value of any significant investment to be made clear.
Recent analysis by an Italian academic Annalisa Piva suggested the global space economy was worth $329bn in 2016, with Australia having just a 0.8% share.
Her report suggested that if Australia can match the performance of the UK's space agency, it could in its first eight years achieve a 132% improvement in space-related revenues and increase employment in the sector by almost 12,000.
Read more about space technology
However, regardless of the cost or anticipated impact, Michaelia Cash, Australia's acting minister for industry, innovation and science, noted that "the global space industry is growing rapidly and it's crucial that Australia is part of this growth".
"A national space agency will ensure we have a strategic long-term plan that supports the development and application of space technologies and grows our domestic space industry," she said.
With the announcement timed to coincide with the Australia-hosted International Astronautical Congress, she added that "the agency will be the anchor for our domestic coordination and the front door for our international engagement".
How much that front door would cost probably would not be known for many months, though the Labor Party has costed the first two years of such an agency at A$13m.
The recommendations from the audit office regarding the Nisa programme should at least provide some guidance as to how to measure the investment's effectiveness.
Read more on IT innovation, research and development