Anibal Trejo - Fotolia
Amsterdam targets tech talent
Dutch capital is working hard to become Europe's tech startup capital, but startups need skilled engineers and the country has a general shortage of tech talent
This Article Covers
RELATED TOPICS
Amsterdam ranks high on the list of potential locations for technology companies. The city was rated fifth in real estate adviser Savills' list of attractive locations for tech companies in the world.

Download this free guide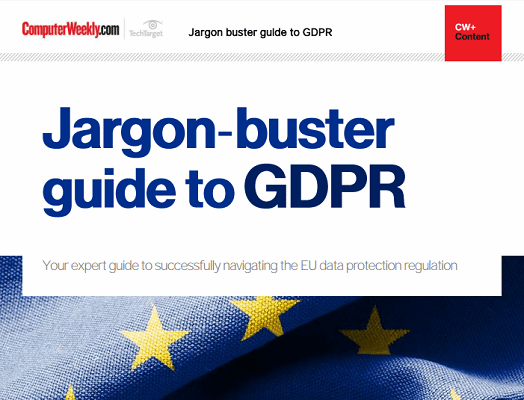 Jargon-buster guide to GDPR
The 10 most important things you need to know about GDPR, and a jargon-buster explanation for some of the key terminology.
By submitting your personal information, you agree that TechTarget and its partners may contact you regarding relevant content, products and special offers.
You also agree that your personal information may be transferred and processed in the United States, and that you have read and agree to the Terms of Use and the Privacy Policy.
A growing number of Dutch and international tech companies have settled in Amsterdam, with Netflix being the latest. By the end of 2018, the company will have more than 400 employees working in Amsterdam, and the Netherlands capital now has 1.3 startups per 1,000 people.
And the city is happy with the influx of tech companies, according to deputy mayor Kajsa Ollongren, who says: "Cities can't live without creative pioneers. We are open to the arrival of foreign entrepreneurs and artists. That is good for the Amsterdam economy and strengthens our cultural life."
In its report, Savills praised Amsterdam for its good connections to other cities, thanks largely to Schiphol international airport; the city's attractive living environment; the fact that almost everyone there can speak English; and its skilled workers.
But the Netherlands has a shortage of tech talent, with 15,000 IT job openings listed. Recent research by Intelligence Group shows that for every 26 vacancies, just one junior IT professional is available. And for mid-career IT roles, there is only one professional available for every 16 vacancies.
Bas Beekman, director of StartupAmsterdam, said: "As expected, the highest demand is for typical techies – programmers and data analysts. This is a group that is in high demand in all tech hubs worldwide – Silicon Valley, Tel Aviv, Amsterdam, London, and so on. There are simply too few of them."
Finding tech talent is also a challenge for online supermarket startup Picnic, which is looking for engineers. "We are growing significantly and so we are expanding our tech team," said Roline Spijkervet from Picnic's human resources department. "That is a challenge because we have high standards. Candidates must hold a master's degree in computer science or artificial intelligence, they have to like working in a startup environment, and they need good communications skills."
Read more about the IT sector in Amsterdam
Most of Picnic's recruits are from other parts of the world, not from Amsterdam, which is typical for the city's startups. "From talking to tech startups in Amsterdam, we know that the tech teams within startups consist of about 70% foreigners," said Beekman. "People come from everywhere – Brazil, France, Turkey, Ukraine and India, for example."
Picnic's Spijkervet is happy with the way the local government is supporting the search for talent. "Picnic is one of the recognised sponsors for the regular labour and highly skilled migrants programme, which means it is fairly easy to get a visa for highly skilled professionals," she said. "And the Amsterdam expat centre also helps with getting new team members settled."
The fact that Picnic is located in Amsterdam and not another Dutch city helps to attract new staff, said Spijkervet. "Candidates and colleagues from abroad tell me they find Amsterdam an interesting place to work from. The city has a leading tech scene, the work-life balance is good, and it is a liberal city."
But the capital also has a downside – something the government should take care of, said Spijkervet. "Amsterdam is getting more expensive. Rents are rising and this might be a concern for candidates because they prefer to live in Amsterdam," she said.
Beekman agreed, but added: "Compared to London, Amsterdam is relatively cheap."
Amsterdam tries to solve issues like this through its TechConnect programme, said Beekman. "In the programme, we are now talking with about 30 Amsterdam tech companies to see where the biggest challenges are and how the municipality can help with this."
Hardest job
"Tech recruiters at startups probably have the hardest job in the city," said Beekman. "They have to convince the limited talent there is to come to their specific startup. This is hard, because the big names from Silicon Valley often also have branches here and can offer big salaries."
So, StartupAmsterdam is not only making it easier for firms to get work permits for employees and stay attractive to talent from abroad, it is also working to expand the local talent pool, and one of the initiatives is BSSA (B. Startup School Amsterdam) programme.
Beekman said: "This is a great example of a project to make the talent pool bigger. Graduates who are struggling to get a job are retrained in digital. This proved to be a great success, and after a six to nine-month programme, more than 95% of the participants find a job."
Another way to expand the talent pool is to teach children how to code. This is a skill that Dutch children don't learn at primary school, which many in the tech industry find incomprehensible. Beekman said: 'We are working hard on teaching how to code at schools. Together with partners, we arrange weekly coding classes at primary schools throughout Amsterdam. Coding cannot start early enough."
That is something that is appreciated not only by startups, but by scale-ups too. With all the attention on finding talent for startups, scale-ups fear missing out.
After the Netherlands elections in March this year, a group of leading Dutch tech companies – such as Wetransfer, Thuisbezorgd and Funda – told De Telegraaf newspaper that they were concerned some Dutch political parties wanted to close the national borders.
Steven Schuurman of Elastic warned: "Technology companies compete with each other for a small group of people. That can't go on for ever. We need to get people from abroad, or we go abroad."