donfiore - Fotolia
TechUK outlines its Brexit negotiation priorities
IT industry body TechUK outlines what it believes are the Brexit negotiation priorities for the UK IT sector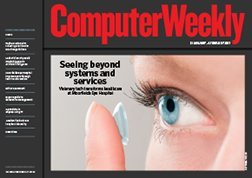 Download
The UK technology sector has called for the government to prioritise access to the EU market, skills, and cross-border data transfer in forthcoming Brexit negotiations.

Download this free guide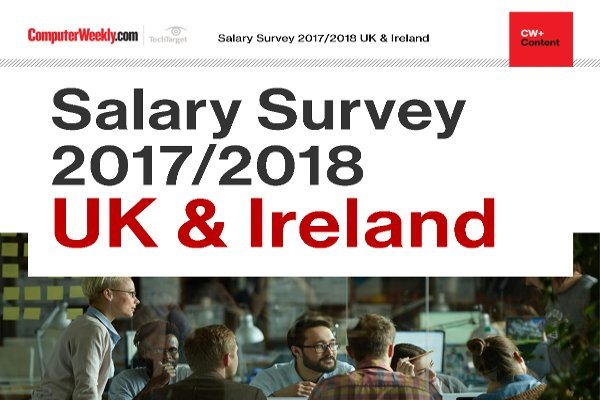 UKI Salary Survey 2017/2018
Compare your salary and career progression with over 1200 IT professionals with Computer Weekly's 2017 UKI Salary Survey.
By submitting your personal information, you agree that TechTarget and its partners may contact you regarding relevant content, products and special offers.
You also agree that your personal information may be transferred and processed in the United States, and that you have read and agree to the Terms of Use and the Privacy Policy.
As the UK government was being ordered to put the decision to trigger the formal process of leaving the European Union (EU) through Parliament, the UK technology trade association TechUK announced what it wanted to see in discussions between the UK and remaining EU members.
Ensuring the best possible access to the EU market, EU talent and the need for laws around cross-border data transfers are priorities for the tech sector, said the trade body.
TechUK said the UK's digitally intensive firms - including suppliers and users - account for 16% of gross value added (GVA), 24% of all exports and three million jobs, and that leaving the EU will disrupt all of this.
On the day the Supreme Court ruled that the UK government cannot trigger Article 50 without act of Parliament, TechUK unveiled research identifying the risks of Brexit to the IT sector and outlined its four top priorities for negotiations.
The organisation also commissioned Frontier Economics to produce an independent report on the impact of the UK's decision to leave the EU on its world-leading digital economy.
The UK digital sectors after Brexit report makes it clear that the UK's successful tech sector is highly integrated with European markets and dependent on legal and regulatory frameworks established at EU-level over many decades.
It revealed three areas where the digital economy is most at risk from the impact of Brexit. These were market access and digital trade, access to skills, and free flow of data.
"It is difficult to predict exactly what will happen when the UK extracts itself from such a complex political, economic and legal system. There is no precedent and there is much that we don't know," said TechUK.
"However, a disorderly Brexit would significantly increase the risk of demand- and/or supply-side shocks that would negatively affect consumers, businesses and the UK economy as a whole. It is vital therefore that the UK achieves a smooth exit from the EU."
In June 2016, before the referendum, TechUK's members were firmly in the "remain" camp. The IT industry group said by leaving the EU, IT companies would miss out on trade agreements that give them advantages in targeting a market of 500 million people.
When it polled 277 UK companies in March 2016, 70% of respondents said they wanted to remain in the EU. The remaining 30% were split evenly between those that wanted the UK to leave and those that didn't know.
TechUK's Brexit priorities
TechUK has laid out four priorities for UK government as part of forthcoming Brexit negotiations.
The first priority is for the government to have a plan to ensure the UK's digital industries can thrive post-Brexit.
The plan includes recognition of the importance of the UK digital sector and how it will be affected by Brexit; commitment to work with digital businesses to understand its needs in terms of free trade; a smooth transition to a new free-trade agreement (FTA); developing a "fall-back plan" if no agreement is reached and the UK reverts to World Trade Organisation (WTO) rules; develop links with high growth markets outside the EU; and adjust the industrial strategy and forthcoming digital strategy for Brexit.
The second priority involves continued market access and regulatory certainty. TechUK wants the government to ensure maximum access to the single market for digital products and services, and to make sure leaving the customs union doesn't leave UK trade bound up in red tape
The third priority is that UK is open to "the best international talent". Some 18% of the UK tech sector's workforce is people born overseas, with a third of these being EU-born.
TechUK's fourth and final priority is to make sure the right legal processes are in place for cross-border data transfers before the UK leaves the EU.
Industry comments
Jacqueline de Rojas, president of TechUK and managing director at UK accountancy software supplier Sage, said: "There is no sector more dynamic, innovative or resilient than tech, but that doesn't make it immune to Brexit.
"As [our] report makes clear, there are real risks that need to be understood and addressed. The UK's thriving tech sector can come through this process and go on to power the vision of global Britain.
"The UK's digitally intensive businesses are big exporters to Europe and the rest of the world. They represent the best of what global Britain can be – open, fast-moving, innovative and internationally successful. It is essential that their importance and needs are recognised," added De Rojas.
Julian David, CEO at TechUK, said: "The key message of this report is that the government needs to be realistic about the impact of Brexit on the UK's digital sectors. It is manageable but it needs to be managed. A disorderly Brexit would be highly disruptive.
"These businesses are highly dependent on the single market – they need regulatory continuity and negotiated access in key areas. A bespoke FTA is the best vehicle for that. But there will need to be a comprehensive transitional deal. A full FTA will take several years to implement."
Russ Shaw, founder of Tech London Advocates, said the decision by the Supreme Court will be welcomed by the tech community for "providing more transparency and detail on the government's Brexit strategy, as well as priorities for any upcoming negotiations".
"There are serious challenges in British tech – a need for more digital skills, continued access to international investment and open doors for world-class talent – which won't be addressed by ongoing uncertainty and debate," he added.
The government has done some IT-related preparation for life outside the EU. Prime minister Theresa May recently launched the government's industrial strategy, which aims to boost the UK post-Brexit.
Led by the Department for Business, Energy and Industrial Strategy (BEIS), the plan recommends investments in science, research and innovation, as well as increasing the development of digital skills.
As part of an objective to overhaul technical education and boost science, technology, engineering and mathematics (Stem) skills, the government will provide £170m in capital funding to create "prestigious Institutes of Technology" which will be responsible for delivering higher-level technical education.
Read more about Brexit in the IT sector
Read more on IT jobs and recruitment