Rawpixel - Fotolia
Google ups ante in cloud infrastructure services with global datacentre expansion plans
Google is set to expand global datacentre footprint, as competition in the cloud infrastructure services market heats up
Google is to open 12 datacentre regions between 2016 and 2017, as it steps up its efforts to grab a larger slice of cloud infrastructure services market.

Download this free guide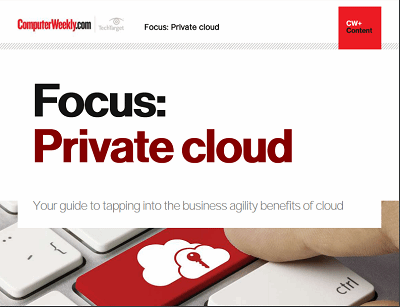 Is private cloud a test bed for public cloud?
Making a cloud sacrifice by doing private? If the business information is sensitive, private cloud could be a good fit, but may require making some compromises (compared with using public cloud) with regard to pricing, scalability and functionality. Join Computer Weekly as they take a look at what enterprises need to consider before moving to the private cloud, from a technical and business agility perspective.
By submitting your personal information, you agree that TechTarget and its partners may contact you regarding relevant content, products and special offers.
You also agree that your personal information may be transferred and processed in the United States, and that you have read and agree to the Terms of Use and the Privacy Policy.
The search giant revealed the plans in a blog post, where it set out its intention to set up a US Western region in Oregon and another in East Asia in 2016. These will be followed by 10 others in 2017.
"We're opening these regions to help Cloud Platform customers deploy services and applications nearer to their own customers, for lower latency and greater responsiveness," said Google product manager Varun Sakalkar in the blog post.
"With these regions, even more applications can become candidates to run on Cloud Platform, and get the benefits of Google-level scale and industry leading price/performance."
The move comes on the back of news that Spotify and Apple are ramping up their use of the Google Cloud Platform. Google is expected to announce a slew of customer wins at its Next conference in San Francisco on 23 - 24 March 2016.
According to a report on the Wall Street Journal, among the new recruits is likely to be Disney Consumer Products and Interactive Media, which will reportedly use its services to prop up its movie streaming service in the UK.
Recent industry data from market watcher Synergy Research Group stated that Google witnessed rapid growth during the final quarter of 2015. However, it is still lagging behind the likes of Amazon Web Services (AWS), Microsoft and IBM in market share terms.
Read more about the cloud infrastructure services market
In light of Google's datacentre announcement, chief Synergy Research Group analyst John Dinsdale said the company was now better positioned to catch up with its competitors in the cloud infrastructure services space.
"Google lags far behind AWS and Microsoft in the cloud infrastructure market, and at least part of that was down to having a cloud datacentre network that wasn't as extensive," he said.
"Google is on a drive to help fix that – in addition to increasing its corporate focus on the cloud market. This was long overdue." ... ... ... ... ... ... ... ...
Read more on Infrastructure-as-a-Service (IaaS)