fazon - Fotolia
Singapore restructures infocomm and media agencies
Singapore government merges its ICT and media agencies in recognition of their overlapping responsibilities
Singapore has merged its infocomm and media government agencies, in recognition of the blurred lines between the two sectors.
The country's Ministry of Communications and Information (MCI) will restructure what is currently the Info-communications Development Authority of Singapore (IDA), a government body dedicated to developing IT and telecommunications, and converging it with the Media Development Authority of Singapore (MDA), the agency that promotes and regulates the media sector.

Download this free guide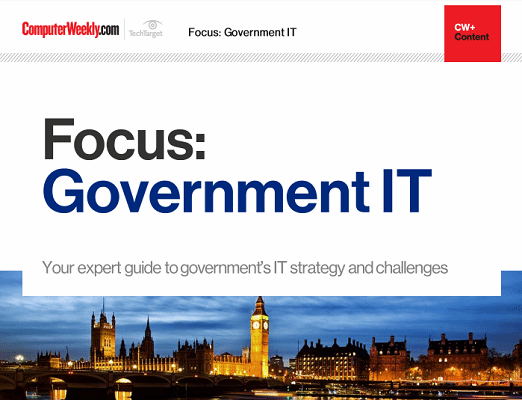 Government IT in post-Brexit Britain
Get an expert look at the government's ideas for a prosperous post-Brexit Britain as well as its ambitious 5G strategy. Features an interview with Sarah Wilkinson, chief data, digital and technology officer at the Home Office.
By submitting your personal information, you agree that TechTarget and its partners may contact you regarding relevant content, products and special offers.
You also agree that your personal information may be transferred and processed in the United States, and that you have read and agree to the Terms of Use and the Privacy Policy.
The united entities will form the Info-communications Media Development Authority of Singapore (IMDA) and the Government Technology Organisation (GTO) in the second half of 2016.
The restructuring follows the launch of Singapore's Infocomm Media 2025 plan in August 2015, the first integrated industry development plan for the infocomm and media sectors.
"Our government agencies responsible for infocomm and media must ensure they are optimally structured, to help Singapore benefit from and exploit opportunities in the new digital economy," said Chan Yeng Kit, chairman at the IDA.
The IMDA will develop and regulate the converging infocomm and media sectors. It will spearhead implementation of the Infocomm Media 2025 plan and oversee policy formulation in the infocomm and media space.
It will oversee Singapore's Personal Data Protection Commission, and ensure that public confidence in the private sector's use of personal data is safeguarded, as companies increasingly leverage the data they collect to gain competitive advantage.
"The establishment of IMDA is a timely move that will allow us to better respond to the opportunities and challenges that media convergence brings," said MDA chairman Niam Chiang Meng. "It will pave the way for a more harmonised regulatory framework, and integrated approach to industry development."
The second new agency, the GTO, will lead the government's digital transformation efforts and help government agencies to capitalise on innovation and new technology trends, such as robotics, artificial intelligence, the internet of things and big data.
It will focus on providing a citizen-centric user experience and encourage people to take part in the co-creation of public digital services.
With Singapore's smart nation vision, GTO will deliver a smart nation plaform and smart nation applications, and support the development of the right talent for the smart nation project.
Read more about IT in Singapore
"This merger of IDA and MDA by the Singapore government reflects its recognition of the new reality in ICT," said Cris Duy Tran, consulting associate, digital transformation at Frost & Sullivan Apac. "It is a positive development to help the nation manage and seize growth opportunities in this infocomm and media convergence. It really shows that Singapore is transforming into a smart nation."
One current trend is how media and telecom providers are becoming more like tech companies, said Tran.
"There is no longer the clear line of distinction between telecommunications and broadcasting because of the advances in technology," he said. "For instance, Google and Facebook are no longer regular internet companies. Instead, they act more like media providers. And Netflix is not only providing video streaming, it is creating a media industry of its own kind.
"This merger should streamline the industry's dealings with the government without strangling innovation. There is no more getting your media licence at one place and getting your infocomm licence at another place. In fact, there won't be overlaps between IDA and MDA any more."
Apart from Singapore, other government agencies in the Asia-Pacific region are also moving in this direction.
For instance, Malaysia created the Malaysian Communications and Multimedia Commission (MCMC), a "one-stop shop" aimed at driving the country's infocomm media sector. The MCMC was established in 1998 to replace several regulators in the telecommunications, broadcasting and postal services sectors.
And in Hong Kong, the Office of the Telecommunications Authority (OFTA), the Television and Entertainment Licensing Authority and the Hong Kong Broadcasting Authority were merged in 2012 to form the Office of Communications Authority. This move aimed to help Hong Kong maintain its leading position as a regional communication hub.
The Australian Communications and Media Authority (ACMA) was formed in 2005 as a "converged" regulator to oversee the convergence of telecommunications, broadcasting, radio communications and the internet.