Larry Ellison lifts the lid on Oracle's in-memory database
Oracle CEO Larry Ellison has taken the wrappers off the company's in-memory database, trumpeting its 'real-time' performance capability.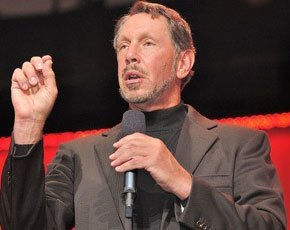 Oracle CEO Larry Ellison has taken the wrappers off the company's in-memory database, trumpeting its "real-time" performance capability.
The company said, in a statement: "Oracle Database In-Memory transparently extends the power of Oracle Database 12c to enable organisations to discover business insights in real-time while simultaneously increasing transactional performance."

Download this free guide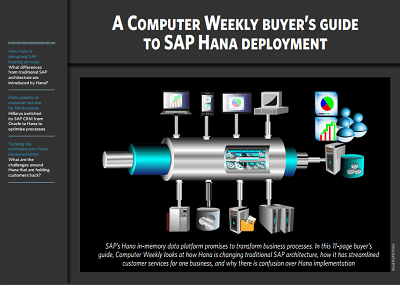 Computer Weekly's Buyer's Guide to SAP HANA Deployment
SAP's Hana in-memory data platform promises to transform business processes. Computer Weekly looks at how Hana is changing traditional SAP architecture, how it has streamlined customer services for one business, and why there is confusion over Hana implementation.
By submitting your personal information, you agree that TechTarget and its partners may contact you regarding relevant content, products and special offers.
You also agree that your personal information may be transferred and processed in the United States, and that you have read and agree to the Terms of Use and the Privacy Policy.
The database is a counterpart to rival SAP's Hana database-platform, encompassing online transaction processing and analytics. Ellison announced its advent at Open World last year.
Sudhi Vijayakumar, principal Oracle database architect at Yahoo, said: "We joined Oracle's beta programme to understand how memory optimisation could sharpen our big data processing. Full support for Oracle Real Application Clusters' scale-out capabilities means Oracle Database In-Memory can be used even on our largest data warehouses."
Andrew Mendelsohn, executive vice-president of Oracle's Database Server Technologies division, commented: "Oracle is the only supplier in the industry to embrace in-memory computing from applications to middleware to database to systems. Oracle Database 12c In-Memory uniquely delivers unprecedented performance for virtually all workloads with 100% application transparency and no data migration."
And Paul Zolfaghari, president of MicroStrategy, welcomed the launch of the in-memory database. "We are delighted that our MicroStrategy Analytics Platform is among the first third-party applications to be certified with Oracle Database In-Memory," he said.
The company said: "a dual-format in-memory architecture combines the best of row format and column format to simultaneously deliver fast analytics and efficient OLTP."
It also confirmed that "Oracle Database In-Memory allows any existing Oracle Database-compatible application to automatically and transparently take advantage of columnar in-memory processing, without additional programming or application changes."
The database is scheduled for general availability in July and, the company said, it can be used with all hardware platforms on which Oracle Database 12c is supported.
Read more on Database software