The government's project watchdog has warned that more than 20 IT or heavily IT-dependent projects require urgent action or reassessing to be delivered successfully.
Twenty-three IT projects have been labelled "red" or "amber/red" in the Major Projects Authority's annual report 2014 [list of projects below].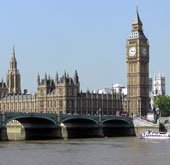 The Major Projects Authority (MPA) assessed 199 transformative major projects across the whole of government, taking their status from September 2013. 
The Department of Health
The Department of Health (DoH) has the most problematic IT projects with two projects deemed "red" and therefore looking unlikely to be delivered successfully. These red projects are the Public Services Network for Health (PSNH) and N3 Extension.
The PSN for Health (PSNH) project aims to deliver a wide area network (WAN) to support the needs of health and care. Currently, the existing N3 network for health within the DoH provides access to a range of national applications and services, such as voice over IP and video conferencing, and is fundamental to NHS service delivery. N3 contracts expired on 31 March 2014, and the network essential to ensuring the delivery of health and care to patients.
But the information sharing needs across the public sector are growing exponentially and PSNH would allow better communication between the NHS and the wider public sector. The transition from N3 to PSNH without loss of service will last up to three years.
The DoH has said PSNH remains in the "red" because its delivery is dependent on the N3 Extension programme, which has also been labelled "red". And the N3 Extension programme has been marked "red" because the business case for further spending after the end of the commercial contract on 1 April was not approved.
The DoH said: "In addition, a clear agreement on future strategic intent was needed before the approval for N3 could be granted.
Description of Delivery Confidence Assessment (DCA) ratings:
Green: Successful delivery of the project on time, budget and quality appears highly likely and there are no major outstanding issues that at this stage appear to threaten delivery significantly.
Amber/Green: Successful delivery appears probable; however, constant  attention will be needed to ensure risks do not materialise into major issues threatening delivery.
Amber: Successful delivery appears feasible but significant issues already exist, require management attention. These appear resolvable at this stage and, if addressed promptly, should not present a cost/schedule overrun.
Amber/Red: Successful delivery of the project is in doubt, with major risks or issues apparent in a number of key areas. Urgent action is needed to ensure these are addressed, and whether resolution is feasible.
Red: Successful delivery of the project appears to be unachievable. There are major issues with project definition, schedule, budget, quality and/or benefits delivery, which at this stage do not appear to be manageable or resolvable. The project may need re-scoping and/or its overall viability reassessed.
"To ensure PSNH can deliver successfully, continuity of service for the current N3 was necessary, to enable the requisite time for procurement and implementation. Therefore, due to N3 having a delivery confidence of red for the current service and the delivery of the revised business case, PSNH Delivery Confidence was also stated as red."
N3 has now moved into the transition phase and funding has been approved and PSNH has been approved by the Cabinet Office.
The DoH is also facing difficulties with its Electronic Prescription Service (EPS) Release 2, NHS e-Referral Service and CAB Variation projects which were all labelled with "amber/red" meaning that they are in major risk and urgent action is needed.
G-Cloud
The G-Cloud Programme was also labelled as "amber/red", but it was not clear from the documentation on the reasons why it scored a risk rating. This is especially surprising as G-Cloud is considered to be a successful project which has saved public sector bodies over £120m since its inception in 2012, and users are seeing on average savings of 50%.
During the middle of last year, the G-Cloud moved over to the Government Digital Service (GDS), which could be the reasoning behind the label of "amber/red".
The department commented on the rating and said: "At the time  when the project moved to business as usual [within GDS] there were three areas of concern: 1) the programme was not funded; 2) the programme was under-resourced, and; 3) there was not an agreed benefits realisation methodology. All of these were addressed.
"During the transition steps were being put in place to meet the original objectives of the project and realise the benefits."
Universal Credit
Unsurprisingly, the Department of Work and Pension's (DWP) Universal Credit was classed as "reset" and not yet re-rated with a colour. Universal Credit came under major scrutiny at the time the MPA collected its data. 
In September, the department wrote off £34m of IT work, and reviewed more than £140m of money that had already spent on the project to determine if the IT developed had any lasting value. Despite the write-off, the projected IT budget for the programme still increased by 60% from £396m to £637m.

All cross-government projects analysed by MPA
Last month, MPs called for the DWP to consider scrapping its existing IT systems for Universal Credit and focus solely on the new digital solution that will support the welfare programme.
The report criticised DWP officials for wasting £40m by scrapping IT work already completed, and for a further £90m that will be written off before the system goes live in 2017.
The department's other IT projects also seem to be in trouble, with Personal Independence Payment Implementation and State Pension Reform (Single Tier) both receiving "amber/red" status.
Amber warning
Across government, a further 27 IT projects were labelled as "amber" meaning significant issues already exist within the project, which may be salvageable at this stage.
The MPA was established by prime minister David Cameron to provide a status report over projects, to assure government, and to support departments in building skills and improving delivery.
"Delivering major projects will never be easy – they are some of the biggest and most complex things the government will do," said Francis Maude, minister for the Cabinet Office.
"But we must not pretend problems don't exist. Instead, we must identify and address them early on before they become an issue."
---
List of government major IT projects flagged as Amber or Red
Department for Business, Innovation & Skills (BIS)
BIS Shared Services AMBER
SLC Transformation Programme AMBER
Cabinet Office
Next Generation Shared Services RED
G-Cloud Programme (covers Data Centre Consolidation and Application Store) AMBER/RED
Electoral Registration Transformation Programme AMBER
Public Services Network Programme AMBER
Department for Culture, Media & Sport (DCMS)
Urban Broadband Fund - Super-connected City Initiative AMBER/RED
Broadband Delivery Programme AMBER
Smart Meters Implementation Programme AMBER
Department for Environment, Food and Rural Affairs (DEFRA)
CAP Delivery Programme (formerly the Future Options Programme) AMBER>
Department for Transport (DfT)
ICT Contract Let Procurement Programme (CLPP) AMBER
Department of Health (DoH)
Public Services Network for Health (PSNH) RED
N3 Extension RED
Electronic Prescription Service (EPS) Release 2 AMBER/RED
NHS e-Referral Service AMBER/RED
CAB Variation AMBER/RED
Shared Services Programme AMBER
General Practice System of Choice (GPSoC) Replacement AMBER
NHSmail2 AMBER
NME Programme For IT AMBER
South Acute Programme AMBER
Spine 2 AMBER
Department for Work and Pensions (DWP)
Universal Credit Programme RESET
Personal Independence Payment Implementation AMBER/RED
State Pension Reform - Single Tier AMBER/RED
Foreign & Commonwealth Office (FCO)
ICT Re-procurement AMBER
HM Revenue & Customs (HMRC)
Communications Capabilities Development programme AMBER/RED
Real Time Information (RTI) AMBER
Digital Solutions Portfolio AMBER
Home Office (HO)
PND (IMPACT) AMBER/RED
Emergency Services Mobile Communications Programme (ESMCP) AMBER/RED
Border Systems Programme AMBER/RED
Police ICT Company Programme (Date exempt under section 43 of the Freedom of Information Act (2000))
Schengen Information Systems (SIS) II Programme AMBER
Transforming the Customer Experience (Formerly A&E) AMBER
Ministry of Defence  (MOD)
Watchkeeper (AMBER/RED)
Defence Core Network Services AMBER/RED
Defence Information Infrastructure AMBER/RED
Airseeker AMBER
Corporate Services Systems Convergence Programme  AMBER
Corporate Services Transformation Programme AMBER
Defence Infrastructure Transformation Programme AMBER
Ministry of Justice (MOJ)
Common Platform AMBER/RED
MoJ Shared Services AMBER/RED
Electronic Monitoring AMBER/RED
HMCTS Reform AMBER/RED
Integrated Delivery Programme AMBER
Future IT Sourcing Programme (FITS) AMBER
NOMS ICTS Services (NIS) Programme (formally part of Quantum Re-compete Project) AMBER
CJS Efficiency Programme Phase 2 AMBER
National Crime Agency (NCA)
ISOT Programme RED
Office for National Statistics (ONS)
Electronic Data Collection (EDC) AMBER/RED
Email Alerts
Register now to receive ComputerWeekly.com IT-related news, guides and more, delivered to your inbox.
By submitting your personal information, you agree to receive emails regarding relevant products and special offers from TechTarget and its partners. You also agree that your personal information may be transferred and processed in the United States, and that you have read and agree to the
Terms of Use
and the
Privacy Policy
.