National Audit Office reports concerns over government supplier dominance
The National Audit Office (NAO) reports the public sector spent £6.6bn on four outsourced service providers, including IT service providers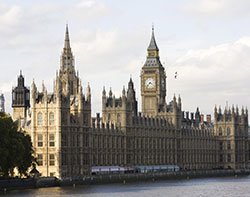 The National Audit Office (NAO) has reported that £6.6bn was spent by the public sector on four outsourced service providers including IT services suppliers.

Download this free guide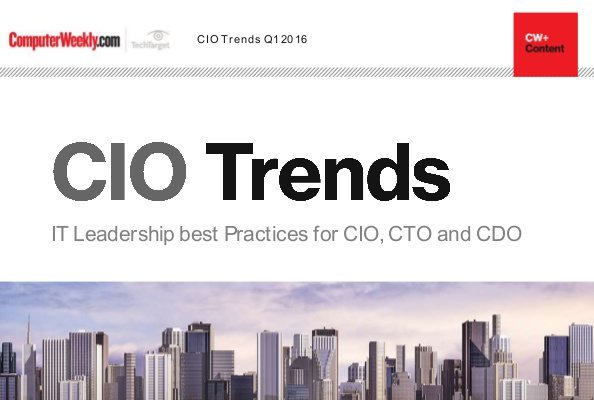 Your exclusive guide to CIO trends
A collection of our most popular articles for IT leaders from the first few months of 2016, including: - Corporate giants recruit digitally-minded outsiders to drive transformation - Analytics platforms to drive strategy in 2016 - Next generation: The changing role of IT leaders.
By submitting your email address, you agree to receive emails regarding relevant topic offers from TechTarget and its partners. You can withdraw your consent at any time. Contact TechTarget at 275 Grove Street, Newton, MA.
You also agree that your personal information may be transferred and processed in the United States, and that you have read and agree to the Terms of Use and the Privacy Policy.

In its report, The role of major contractors in the delivery of public services, the NAO revealed the UK public sector and central government spent £700m with Atos, £1.6bn with Capita, £3bn with Serco and £1.3bn with G4S. The first two are major providers of ICT to the public sector.
The NAO said contracting out to third parties accounts for around half of the £187bn the public sector spends on goods and services each year.
"The current government, like the one before it, sees contracting out as a way to reform public services and improve value for money. Contracting out can significantly reduce costs and help to improve public services," said the NAO.
But the NAO said better public scrutiny is needed across government contracting. "There have been several high-profile allegations of poor performance, irregularities and misreporting over the past few months," said the report.
"These raise concerns about whether all contractors know what is going on in their business and are behaving appropriately; and how well the government manages contracts. The government believes that contractors generally have often not provided sufficient value, and can contribute more to the overall austerity programme.
"But the general level of transparency over contractors' costs and profits is limited. The government needs a better understanding of what is a fair return for good performance for it to maintain the appropriate balance between risk and reward; and the underlying both these issues is the concern that government is, to a certain degree, dependent upon its major providers. There is a sense that some may be 'too big to fail' – and difficult to live with or without."
Read more about UK government IT procurement
Concerns over competitiveness
The NAO report said there needs to be more investigation into the competitiveness of public contracts as well as whether relying heavily on a few major suppliers is in the public interest.
"Are public service contracts sufficiently competitive? Maintaining competitive pressure through the different stages of the contract cycle can be hard," said the report.
"First, choosing a complex contracting model can risk diminishing competition – particularly if the government does not have the capability to manage it.
"Then, while there is great focus on competition at the tendering stage, this can quickly diminish when the contract begins. Expensive contract variations and not testing rigorously for ongoing value for money can reduce cost-effectiveness.
"Finally, when renewal is approaching, existing providers may have an in-built advantage because officials perceive them to be the safer and easier option.
"Is the rise of a few major contractors in the public interest? Larger suppliers can provide specific benefits: they can bring economies of scale and expertise; they can be less likely to suffer corporate failure and they can have the financial resilience to absorb upfront costs. They can also help to manage long supply chains of smaller providers.
"However, they can also come to dominate specific types of public services. Furthermore, the larger contractors often acquire smaller businesses that have won contracts, leading to a consolidation of the market. Such acquisition is, to an extent, a natural part of the business cycle, enabling entrepreneurs to exit their investment and allowing larger businesses to bring in new skills. However, it can lead to consolidated, less competitive markets and reduce innovation."
Worries at the public accounts committee
Margaret Hodge, chair of the public accounts committee and who commissioned the NAO to carry out the study, said: "This report raises some big concerns: the quasi-monopolies that have sprung up in some parts of the public sector; the lack of transparency over profits, performance and tax paid; the inhibiting of whistleblowers; the length of contracts that taxpayers are being tied into; and the number of contracts that are not subject to proper competition.
"It is the government's policy to outsource delivery of public services, but what it cannot do is outsource responsibility. Departments have a duty to ensure that the taxpayer is not being ripped off and that people, not profit, remain at the heart of our public services."
Less than a month ago the Office of Fair Trading (OFT) launched a formal investigation into the market for supplying IT and communications to the public sector.
The OFT will "examine whether competition in this sector could work better and the reasons why it may not be working as well as it could".
The OFT has identified several issues it believes require further investigation, in particular: Some suppliers appear to have a large share of contracts in some areas of the sector; there are high barriers to entry and expansion, especially for smaller IT companies; and the difficulties and high costs in switching from one supplier to another.
E-Handbook

E-Handbook

E-Handbook