The UK government is making "a strategic mistake" investing billions of pounds into railways rather than broadband, according to a senior Microsoft executive.
Stephen McGibbon, chief technology officer (CTO) for Microsoft in the EMEA region, was speaking at a Westminster eForum this week around the positive impact of remote working and the future it offered companies up and down the country.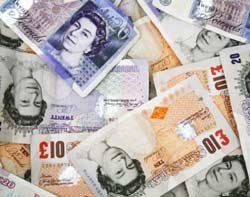 "Some companies are starting to look at the flexibility technology is giving them and starting to view people as just a component of that, one of these things that can move about," he said.
"The fact is 9-5 cannot deliver 24/7. Customers want to do things 24/7 and technology is enabling everyone to do that. Workplaces can't handle that and the 9-5 model we have been brought up with can't cope with that either. Mobile working [can]."
"Work is something you do, not somewhere you go."
More on broadband rollout
However, in a panel discussion later, McGibbon slammed the government for not investing into the technologies needed to make mobile working a reality for more, instead sticking with the traditional investments for the commute to work.
"The one negative fact about the future is the current and previous governments think we need to build railways instead of broadband infrastructure and networks," he said.
"HS2 is an example of how [government support] is not sufficient… as all it will do is move jobs into London more and reinforce this [existing model]. I think it is a strategic mistake."
McGibbon also criticised the attitude of countries such as the UK and US who thought, despite globalisation, they still had the best talent on their shores.
"A move to the East that has been happening with the manufacturing industry… but there is going to be a wave of this that comes straight back with modern manufacturing and 3D printing techniques [which] suit very much the economies of the West," he added.
"But no country has got a monopoly on talent. In the West I think we are very guilty of thinking we have a monopoly on talent. We don't."
Africa was one such place he believed remained "untapped" for talent as workers "hadn't been given a lot of opportunity to come out."
He concluded: "It doesn't really matter what business you are in, whether you are in government or selling coffee, you want that talent because you are in competition."
Email Alerts
Register now to receive ComputerWeekly.com IT-related news, guides and more, delivered to your inbox.
By submitting your personal information, you agree to receive emails regarding relevant products and special offers from TechTarget and its partners. You also agree that your personal information may be transferred and processed in the United States, and that you have read and agree to the
Terms of Use
and the
Privacy Policy
.