Europe fails to invest in downtimes
Enterasys CEO Chris Crowell says economic downturns are the best times to invest, but with more activity in the US than Europe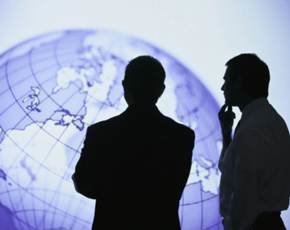 Troubled economic times are when investments in business should be ramped up, according to the CEO of Enterasys – but Europeans don't agree with the US executive's conclusion.

Download this free guide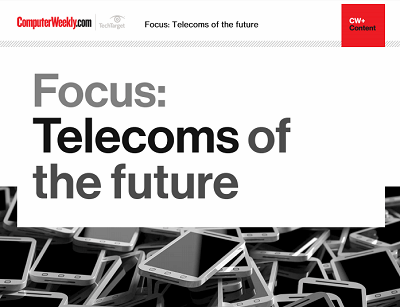 The challenge of being in telecoms
Computer Weekly catches up with Vodafone's UK chief technology officer for an in-depth look at how one of the world's largest mobile telecommunications service providers is evolving its business to cope with the ever growing challenges in telecoms.
By submitting your personal information, you agree that TechTarget and its partners may contact you regarding relevant content, products and special offers.
You also agree that your personal information may be transferred and processed in the United States, and that you have read and agree to the Terms of Use and the Privacy Policy.
Chris Crowell, president and CEO of the networking firm since 2006, claimed the biggest booms in countries came after large spends on important business backbones, as people looked to the future and how they could grow.
"I am a firm believer that you invest in downtimes because then you are prepared when things start to turn around," he told Computer Weekly. "And if you don't invest in things like R&D in a downturn or your infrastructure, you won't be well positioned afterwards.
"If you look at the major economic booms from a government perspective, when they occurred is shortly after they have done major infrastructure investments. That is no different whether it be data networking or roadways, it is still infrastructure and without the core infrastructure, people can't adapt, they can't evolve and they can't grow their business."
However, despite this activity happening in the US, Crowell had some doubts about European attitudes.
Enterasys has sales and service offices in Europe, but remains a US-focused firm when it comes to its headquarters and R&D.
"We are seeing sales in Europe improving now but there were a couple of tough years and certain countries were worse than others," he revealed. "In the UK we didn't see much slowdown at all and Germany has done well, but in the likes of Spain and Italy we definitely saw slowdown."
However, while Crowell described the overall European business as flat, he claimed the US had continued to grow.
"I just think it was the economy," he said. "All investment starts with government spending, it doesn't matter what country, so if the government is not spending, the trickledown effect does not happen.
"I think you saw that with the economic slowdown from a government perspective in other parts of the world and certain countries were doing less than others. That is where we saw the biggest impact. But countries where you still saw decent economies, we were still seeing the same level of investment as we were in the US."
When it comes to infrastructure, Crowell said there is only so long you can go before you need to replace what you have.
"There are certain things people can wait for a little while, but you can't wait forever," he said. "You can make your car go another month, your car go another six months, but sooner or later you have to buy another car. That is the same thing with infrastructure, sooner or later you are going to have to evolve."
"I think during tough periods people pull back expenditures for a short period of time, but eventually they are going to have to do the refresh because the applications demand it, the people demand it and the world that is evolving demands it."
Read more on Telecoms networks and broadband communications