Co-operative Bank ditches core banking migration
The Cooperative Bank has ditched its plan to migrate its core banking system to an off-the-shelf system from Infosys, amid huge losses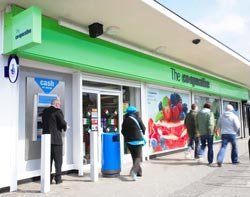 The Cooperative Bank has ditched its plan to migrate its core banking system to an off-the-shelf system from Infosys, amid huge losses.
Co-operative Financial Services originally signed an agreement with Infosys in 2009 to implement the platform, known as Finacle, but this was put on hold last year during the planned integration of Lloyds customers and branches. The deal with Lloyds has subsequently fallen through, but the migration to Finacle never got going again.

Download this free guide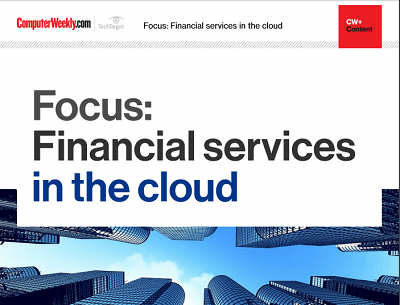 No longer a laggard, financial services in the cloud
Computer Weekly takes a look at how some of the world's biggest financiial brands have moved to the cloud, and share a cautionary tale or two about the mistakes some have made while trying to get there.
By submitting your personal information, you agree that TechTarget and its partners may contact you regarding relevant content, products and special offers.
You also agree that your personal information may be transferred and processed in the United States, and that you have read and agree to the Terms of Use and the Privacy Policy.
Despite the Finacle migration being put on hold for over a year, the news broke as the bank announced that it has written off £148m in IT costs and has decided not to go forward with the migration, amid half year losses of over £700m.
"The directors have concluded that the IT assets previously under creation to replace the core banking platform will no longer be implemented as they are inconsistent with the bank's strategy going forward, resulting in a write-down of £148.4m," said the Co-operative Bank in a statement.
An infosys spokesperson said: "The Banking Transformation Programme (bTp) at the Co-operative Bank was a large scale transformation of the bank's systems and operational processes provided by multiple software and hardware providers and Finacle is one among them.
"The bTp was put on hold by the bank while they conducted due diligence to support the plans to acquire 'Verde' - part of the Lloyds retail banking business. The programme was subsequently discontinued. This decision to discontinue the bTp project has nothing to do with any performance issues relating to Finacle. In fact, even today, the bank is running successfully on our Finacle Internet banking solution."