Retailers failing to engage customers through digital channels are missing out on £12bn of sales.
Research from O2 and retail analyst Conlumino, states that 50% of all sales are influenced by digital, but 90% of consumers are frustrated with how retailers utilise it.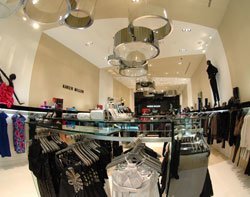 The study of 2,027 consumers and 87 retailers states that 75% of consumers are not provided with a shopping experience which flows between traditional and digital channels. Retailers need to improve this flow of browsing on mobile and social media to purchasing in store.
"There's so much going on, retailers feel that they can't do it or it's difficult to do everything. They do a number of things, but there are areas they neglect," said Neil Saunders, managing director, Conlumino. "Some might look at mobile in a big way and neglect the in store kiosks."
Saunders said that it is important that shops spend money on researching digital offerings. While some retailers may not have the budget or resources to invest, keeping a small budget aside for innovation testing is crucial.
"Having good data, from say the launch of a mobile app, is important. Retailers need to monitor that, and understand traffic, convergence, contribution to sales and have proper feedback," said Saunders.
Saunders points to John Lewis and Apple as retailers that have used digital in an innovative way. 
"Apple is light-years ahead of the curve – it's not surprising as it is first and foremost a technology firm. But it's the way it uses the technology that's really innovative and effective," he said.
If a customer enters an Apple store, it is possible to scan a product with a mobile device and pay without engaging with a member of staff. 
"There's no need for till points and that's space saved to display more products. It may seem like a gimmick but it has real purpose as it's much more convenient and efficient for the customer," he said.
A lack of till points in stores could lead to retailers becoming a showroom for their own products which customers could then just buy online.
"Showrooming is a big topic of conversation," said Saunders. "You can now check prices and products on the fly and ultimately in that same store purchase a product from a competitor online, you have to embrace it as there's nothing you can do to prevent it."
Saunders said that retailers may be able to mitigate this threat by offering tailored price points in stores. This could allow retailers to offer goods at a reduced price using data to monitor if that customer is more likely to go elsewhere, such as Amazon, to buy the product. "It gives retailers much more flexibility."
He said: "Tech also provides innovative solutions to combat showrooming. And it shows the extent to which tech is not divorced from physical retail and is integrated into the store experience now."
Email Alerts
Register now to receive ComputerWeekly.com IT-related news, guides and more, delivered to your inbox.
By submitting your personal information, you agree to receive emails regarding relevant products and special offers from TechTarget and its partners. You also agree that your personal information may be transferred and processed in the United States, and that you have read and agree to the
Terms of Use
and the
Privacy Policy
.