Universities key to driving innovation and creating new products, says Cisco
Cisco's UK CEO used the Global University Summit to highlight the importance of universities partnering with businesses and industry.
Universities need to do their bit in driving innovation and contributing to the creation of new products, according to Cisco's UK and Ireland CEO.

Download this free guide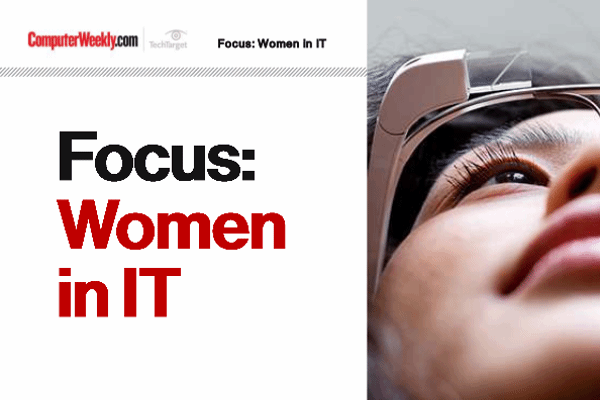 Shifting the landscape of gender and diversity
The number of women in tech in Europe is an average of 16%. This guide offers a collection of articles highlighting some of the prominent issues surrounding increasing the number of women in the IT industry.
By submitting your personal information, you agree that TechTarget and its partners may contact you regarding relevant content, products and special offers.
You also agree that your personal information may be transferred and processed in the United States, and that you have read and agree to the Terms of Use and the Privacy Policy.
Speaking at the Global University Summit 2013 in London recently Phil Smith, UK and Ireland CEO of Cisco, said it is important for universities to partner with businesses and the technology industry to "drive innovation and contribute to the creation of new products.
Universities have role in technology, educating the next generation of leaders."
Hosted by the University of Warwick, thought leaders representing over 30 countries and 70 universities across the globe met to discuss key themes and policy recommendations that formed part of a GUS Declaration to be debated at the G8 summit. One of the key themes to be included is "Growth Through Technology."
Smith said that universities connecting with businesses can benefit the wider community: "Universities need to change and evolve," he said.
In 2011 Cisco threw weight behind the British Innovation Gateway (BIG) by investing $500 million. The five year initiative included the opening of two Innovation Centres in East London's Tech City in Shoreditch and The Olympic Park in Stratford. The centres aim to spark the growth of innovative high-tech SMEs.
Internet of everything
Stressing the importance of teaching students about connectivity Smith mentioned Cisco's Internet of everything (IoE), which it defines IoE as: "Bringing together people, process, data, and things to make networked connections more relevant and valuable than ever before-turning information into actions that create new capabilities, richer experiences, and unprecedented economic opportunity for businesses, individuals, and countries."
"Preparing students on connectivity and what it can bring for business and economic growth. Amazing things happen when you connect the unconnected," added Smith.
Smith is also the Chairman of the UK Technology Strategy Board (TSB) and Chairman of e-Skills UK.
Dame Helen Alexander, chancellor of the University of Southampton, also speaking at the summit said it is important to "make students better employees. How they're motivated and deal with issues in the workplace from the start."
Read more on IT technical skills