Foreign retailers could drive Indian big data investments
Foreign direct investment in the Indian retail market will drive investments in big data technology.
The infusion of foreign direct investment in the Indian retail market will drive investments in big data technology in the Indian domestic market. However, it will lag behind U.S. and European businesses, which are already spending money on technologies to help them use data to boost business.

Download this free guide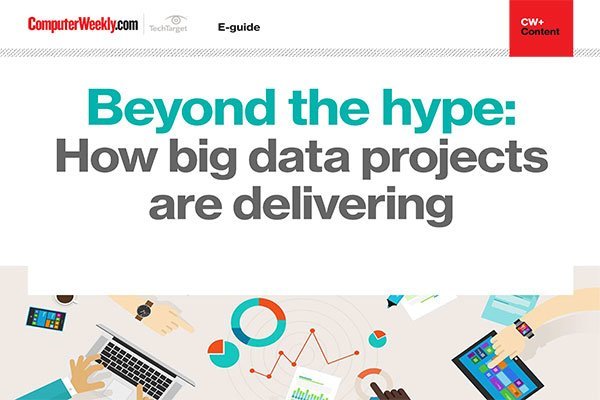 6 high profile examples of Big Data improving operations for corporations
This e-guide collates a group of examples of big data technologies in use, such as how Mercedes-AMG Petronas Motorsport are looking to gain an edge on the competition in the Grand Prix season. Also see how big organisations are managing their big data operations and their data analytics programmes and teams through some high profile case studies.
By submitting your personal information, you agree that TechTarget and its partners may contact you regarding relevant content, products and special offers.
You also agree that your personal information may be transferred and processed in the United States, and that you have read and agree to the Terms of Use and the Privacy Policy.
Gartner released the results of a global study of business plans to invest in big data technologies. It revealed that 42% of IT leaders have already invested in big data technology or plan to do so in the next 12 months. According to the Gartner report, "After a few years of experimentation and early adopter successes, 2013 will be the year of larger-scale adoption of big data technologies."
Although it is a global report, the results probably better reflect what is happening in North America and Europe, due to the nature of Gartner's clients. According to Sid Deshpande, a Gartner analyst in India, domestic businesses are probably a year behind their European and U.S. equivalents.
He said there are some big data projects going on in India, driven by government and the biggest companies as well as multinationals, but he said the mid-sized companies might take another year or two more to start making investments. "Mid-sized enterprises are still at the exploration stage and have not really got their heads around it."
"It is not that that they are unable to do it but they are still assessing the technologies," Deshpande added.
He said that the government's decision to allow foreign retailers to invest directly in setting up in India will be a factor that drives big data technology adoption by domestic retailers.
"If large overseas retailers come into India with all their fancy analytics tools, domestic retailers that want to be competitive will have to invest in these technologies," Deshpande said.
He said that manufacturers and communications companies in India will also drive investments in big data technologies.
One challenge for domestic businesses is getting hold of talent to work on big data projects. Deshpande said that there is a lot of talent, but large overseas companies, as well as the biggest Indian companies and government, are using these skilled workers on projects.
Read more on Business intelligence and analytics