EESC puts forward alternative EU cloud strategy
The European Commission's cloud strategy falls short, says EU consultative body as it puts forward an alternative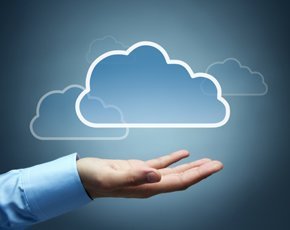 The European Commission's (EC) cloud computing strategy fails to spur the development of cloud services and the emergence of European cloud computing infrastructure, the European Economic and Social Committee (EESC) has warned.

Download this free guide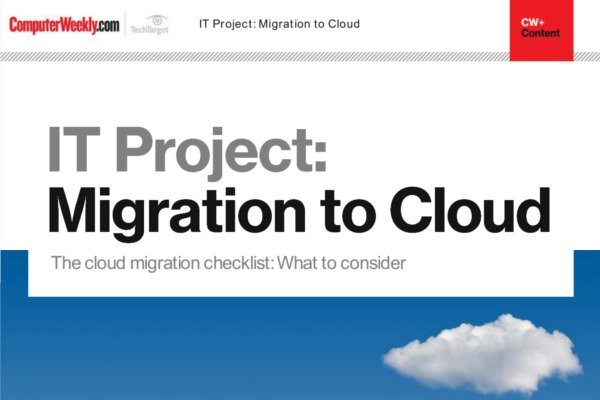 IT Project: Migration to Cloud
What to move, where and when. Use this checklist and tips for a smooth transition.
By submitting your personal information, you agree that TechTarget and its partners may contact you regarding relevant content, products and special offers.
You also agree that your personal information may be transferred and processed in the United States, and that you have read and agree to the Terms of Use and the Privacy Policy.
Members of the EESC, the consultative body of the European Union, have put forward an alternative strategy – expand the use of the cloud, develop cloud-based software, and build cloud computing in Europe.
The EC's ambitious cloud computing strategy to unleash the potential of cloud computing in Europe was released in September 2012. At that time, the EC said the strategy would improve and increase the use of cloud computing in the European Union (EU) and that cloud could generate about €900bn and an additional 3.8 million jobs across the EU by 2020.
While EU plans rightly aim to boost the use of cloud computing, it is not enough to harbour the growth of Europe-based cloud infrastructure, said EESC members at a plenary session offering the alternative strategy.
The EU's goals for cloud computing should go beyond simply promoting its uptake, they said. "They should help businesses and public administrations to become 'cloud active' by offering cloud-based services and make Europe 'cloud productive' by providing cloud infrastructure," said EESC member Eric Pigal.
The development of European digital energy production is only possible if these objectives are met, according to the EESC.
Failure to do so will result in Europe's growing dependence on foreign providers, Pigal warned. "Digital energy, like other energy sources such as oil or gas, is an economic and strategic challenge," he said.
But the EESC has backed the Commission's call to cut the plethora of technical standards and create an EU-wide certification scheme for cloud service providers. It has also backed the EC's recommendation of drafting model conditions for cloud computing contracts in service level agreements (SLAs) and developing cloud-based public sectors.
EC's cloud strategy lacks awareness measures
But the consultative body has hit out at the lack of concrete awareness-raising measures and warned against excluding the most vulnerable.
"The Commission should prioritise users with the lowest awareness and show small and medium businesses how they can benefit from cloud computing," said Pigal.
The promotion of cloud use will not automatically lead to the development of cloud-based services and cloud infrastructure, the committee further warned, arguing that only special incentives could bring this about.
"Under current market conditions, expanding the use of the cloud in Europe will inevitably strengthen non-European operators," said Pigal.
Concerns about dominance of non-European operators
The EESC also expressed deep concerns about the oligopoly in the cloud market and the dominance of non-European operators. It called on the EU to make sure that European operators benefit from the promotion of cloud use and that it allows them to develop. It pointed to stringent data protection standards in Europe and European consumer preference for local suppliers as conditions that favour the emergence of EU-based operators.
Aware of the difficulties users face in disputes with suppliers in other countries, the organisation has suggested an online dispute resolution scheme modelled on one that has been well tested in the equally globalised and international context of e-commerce.
"Since it has to be independent and impartial, this mediation could be entrusted to an existing or new European agency. Its expertise and knowledge of recurring problems could further be used to adjust practices and regulations," said Pigal.
Lastly, to achieve the objectives set out in its alternative strategy, the EESC has called for targeted EU financing and national subsidies, as well as kick-starting European projects through competitive bidding.
---
Image: Thinkstock
Read more on Cloud computing services