Microsoft has released a workaround for a zero-day vulnerability in older versions of its Internet Explorer browser that is being exploited by attackers.
The vulnerability affects IE versions 6, 7 and 8, but the latest versions of the browser, 9 and 10, are not affected.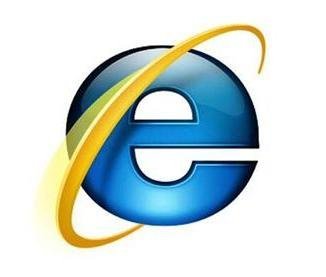 Microsoft has issued a "FixIt" as a temporary protective measure while a permanent security update is developed.
The company said that the quick fix is not intended to be a replacement for any security update and recommended that latest security updates should be installed as soon as possible.
"On completion of this investigation, Microsoft will take the appropriate action to protect our customers, which may include providing a solution through our monthly security update release process, or an out-of-cycle security update, depending on customer needs," the company said.
The move comes after Microsoft issued a security advisory that warned that the exploitation of the vulnerability allowed remote code execution.
The vulnerability, they advisory said, exists in the way that Internet Explorer accesses an object in memory that has been deleted or has not been properly allocated.
The advisory warned that the vulnerability may corrupt memory in a way that could allow an attacker to execute arbitrary code in the context of the current user within Internet Explorer.
"An attacker could host a specially crafted website that is designed to exploit this vulnerability through Internet Explorer and then convince a user to view the website," the advisory said.
The vulnerability was initially discovered by FireEye on the Council on Foreign Relations website on December 27th, 2012.
SophosLabs has records showing the Council's website infected as far back as December 7th, according to Chester Wisniewski, senior security advisor at Sophos, Canada.
"We have seen the exploit used on at least five additional websites suggesting the attack is more widespread than originally thought," he wrote in a blog post.
Users of IE should be on at least version 9 to avoid being a victim of these attacks, Wisniewski said.
"If you can't upgrade, consider using an alternative browser until an official fix is available. Microsoft's FixIt is intended as a temporary workaround that could also be considered, but until an official fix is available I recommend avoiding IE 8 and lower," he said.
Email Alerts
Register now to receive ComputerWeekly.com IT-related news, guides and more, delivered to your inbox.
By submitting your personal information, you agree to receive emails regarding relevant products and special offers from TechTarget and its partners. You also agree that your personal information may be transferred and processed in the United States, and that you have read and agree to the
Terms of Use
and the
Privacy Policy
.