Samsung lawyer John Quinn has defended his decision to release a statement containing evidence the judge in the patent dispute with Apple had ruled inadmissible in court.
He denied wrongdoing in a declaration filed with the San Jose, California court saying the evidence was "previously in the public record", according to the BBC.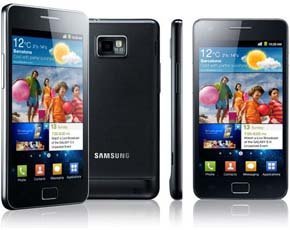 Samsung claimed that the excluded evidence would have "established beyond doubt" that Samsung did not copy the iPhone design, and said that "fundamental fairness "requires that the jury decide the case based on all the evidence.
Samsung had hoped to present evidence in court that showed it had designed the F700 phone, which Apple alleges is a copy of the iPhone, in 2006 before the iPhone was announced.
Apple's legal team alerted Judge Lucy Koh to the statement and accused Samsung of attempting to try the case in the press and "pollute" the jury.
Judge Koh demanded that Samsung reveal who drafted the press release and who authorised it.
In response, Quinn said: "Contrary to the representations Apple's counsel made to this court, Samsung did not issue a general press release and more importantly, did not violate any court order or any legal or ethical standards."
The trial is the latest patent battle between Apple and Samsung, but the first before a US jury.
Apple is seeking $2.5bn in damages, alleging that Samsung has infringed seven of its patents, while Samsung is reportedly seeking royalties of as much as 2.4% for each Apple device sold, in relation to five patents it claims Apple is infringing.
The trial is due to resume on Friday.
Related content:
US jury to consider Apple, Samsung patent battle
Apple blocks US sales of Samsung Galaxy Tab 10.1
Samsung knocks Apple from top spot of UK phone league
Apple ordered to run 'Samsung did not copy iPad' ads
Samsung tops smartphone league table
Samsung faces EU competition probe over Apple smartphone patent abuse
Apple and Samsung slug it out at top of smartphone market
Email Alerts
Register now to receive ComputerWeekly.com IT-related news, guides and more, delivered to your inbox.
By submitting your personal information, you agree to receive emails regarding relevant products and special offers from TechTarget and its partners. You also agree that your personal information may be transferred and processed in the United States, and that you have read and agree to the
Terms of Use
and the
Privacy Policy
.