Open University and Global Knowledge unveil postgraduate certificate in IT service management
The Open University and Global Knowledge have partnered to offer ITIL graduates a post-graduate service management certificate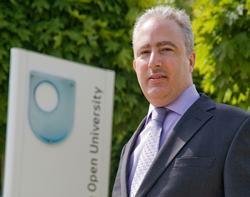 In a bid to address the 'most pressing' skills gap in IT, The Open University and Global Knowledge have partnered to launch a Postgraduate Certificate (PGC) for IT Service Managers (ITSM).

Download this free guide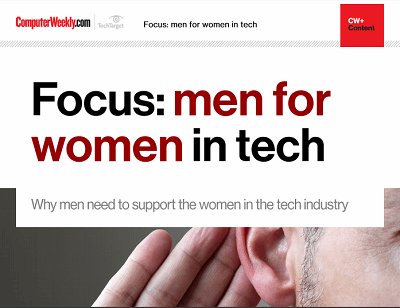 Men for women in tech
This guide showcases some of the men who are helping women to progress in the technology industry and the methods they are using to do so.
By submitting your personal information, you agree that TechTarget and its partners may contact you regarding relevant content, products and special offers.
You also agree that your personal information may be transferred and processed in the United States, and that you have read and agree to the Terms of Use and the Privacy Policy.
Unveiled today at The Service Desk & IT Support Show, taking place along Infosec 2012 at Earl's Court this week, The Postgraduate Certificate in Advanced Professional Practice (IT Service Management) is a combination of the existing Information Technology Infrastructure Library (ITIL) and modules developed by The Open University.
The postgraduate qualification builds on Global Knowledge's ITIL curriculum, with modules jointly developed by The Open University's Business School and Faculty of Mathematics, Computing and Technology.
The certificate obtained at the end of the one-year course can be counted towards a Masters in Technology Management, an MBA or other Masters-level learning programmes.
Applications for this Post-Graduate course need to have already obtained the ITIL. Despite the ITIL being owned by the Cabinet Office as the ITSM worldwide standard, it does not require an individual to prove they can apply these skills in the workplace.
Kevin Streater (pictured), The Open University's head of IT industry engagement, said proving that you can take the skills learnt from the ITIL and apply them in a business environment, is the main purpose of this certification.
"Industry certificates don't always convince employers of their successful application," he said. "There was a huge need for service management skills at a higher level, as currently service managers have a fantastic career path however they have no recognition in the wider business."
Streater added: "Having the right industry certifications is good, but it doesn't show how flexible you are and it doesn't show you have a broader understanding of how these qualifications fit into the wider business. The new PGC rounds off the skills learnt during the ITIL, but also shows employers that you know how to apply these."
Streater said that, by partnering with Global Knowledge, The Open University can stay current and up-to-date on the changing, in-depth modules needed on the course.
Allan Pettman, UK managing director at Global Knowledge, said the certification allows employees to demonstrate the tangible difference it has made to working in their organisation. He explained that the partnership between the Open University and Global Knowledge means the gap between individuals gaining certifications and organisations seeing actual benefits is now being bridged.
"There seems to be a disconnect between service managers being able to demonstrate what they have learnt on a technical level and demonstrating that in the workplace. This certificate gives service managers the tools and confidence to do just that," he added.
"The skills debate reflects that there is not a shortage in hard/technical IT skills, but in communicating these in to business benefits."
In a UK e-skills report published last year it was revealed that ITSM skills are set to be the most pressing learning need in the industry over the next decade.
IT pros working longer and earning more
In further news, IT professionals are working longer but earning more, according to a survey by the IT Job Board.
The job site found that just over one third (34%) of the IT sector's workers are spending longer hours at work, compared to this time last year.
In addition, 37% are now earning more than they did last year.
Commenting on the results, Alexandra Farrell, managing director of The IT Job Board, stated: "Clearly IT workers are really having to prove themselves and working longer hours than they did this time last year, but it's positive to see that pay levels have increased in line with this."
Read more on IT education and training