Government offers £75m to small technology firms
Following on from proposed tax relief for innovative businesses the government has announced more money for small technology firms.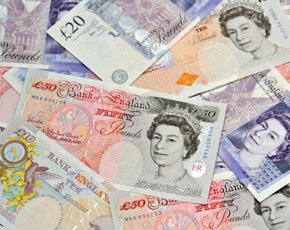 Following on from proposed tax relief for innovative businesses, the government has announced more money for small...
Continue Reading This Article
Enjoy this article as well as all of our content, including E-Guides, news, tips and more.
By submitting your personal information, you agree to receive emails regarding relevant products and special offers from TechTarget and its partners. You also agree that your personal information may be transferred and processed in the United States, and that you have read and agree to the Terms of Use and the Privacy Policy.

technology firms in its latest Innovation and Research Strategy for Growth.
The government is investing £75m in the Technology Strategy Board to provide facilities and finance to support innovative tech firms in commercialising their developments.
There will be a £25m pot to fund the development of prototypes to show ideas to potential investors.
The government will also trial a scheme to give small to medium-sized technology firms access to free academic support.
A previous recipient of a government R&D grant was London-based cybersecurity and encryption IT firm Becrypt. It is now a multi-million pound turnover company. It has a five-year enterprise deal with the Ministry of Defence and works with 200 government agencies across Europe.
"This strategy builds on our strengths by setting out how we will work with businesses and research bases to underpin private sector led growth," said business secretary Vince Cable.
"We recognise that by improving the incentives for companies to innovate, they will continue to create life-changing products to drive future innovation and growth," he said.
With the UK government declaring its intent to increasingly source products and services from SMEs, the grants could help future suppliers to them.
Tim Bradshaw, head of enterprise & innovation at the CBI, said: "Developing the Government's role as a leading customer of innovation could provide the strategy's biggest growth opportunity. The new prize fund and design-led initiatives to share best practice will help the Government explore innovative solutions with businesses, and successful ideas could become our future export stars."
---
Photo: iStockphoto