The Weather Channel uses Talend to drive MDM
The Weather Channel is embarking on a master data management project, which will help grow the business.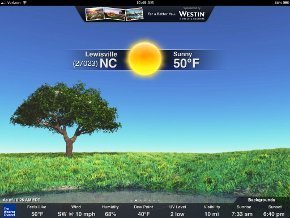 The Weather Channel is embarking on a master data management project, which will help grow the business.
The Weather Channel operates a portfolio of companies that includes a television network, The Weather Channel digital properties and Weather Services International.

Download this free guide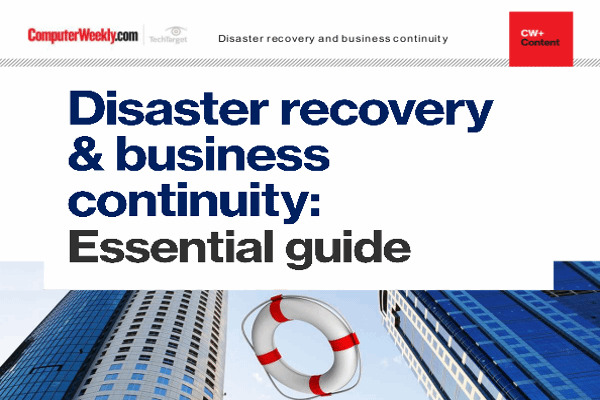 Disaster recovery and business continuity: Essential guide
Download this e-guide to create a solid DR and BC plan and protect your organisation from negative events.
By submitting your personal information, you agree that TechTarget and its partners may contact you regarding relevant content, products and special offers.
You also agree that your personal information may be transferred and processed in the United States, and that you have read and agree to the Terms of Use and the Privacy Policy.
The organisation provides a free service that makes money on advertising. As such, data is key to the business. "The data set is focused on advertising information," said Ben Garrett, director of business intelligence and advertising technology at The Weather Channel.
Historically, each has operated as a separate entity with its own IT organisation and business processes.
Recognising that data is its most valuable business asset, Garrett saw a need to bring the data together in one place. "We are selling to the same customers, but television and the digital platform run on two different systems. The driver is to be cross-platform so we can reach people wherever they are, who are interested in weather. In fact, the company uses Salesforce.com and a SQL Server data warehouse, together with two order management systems.
The biggest challenge for The Weather Channel, says Garrett, is it comprises very different businesses that have developed at different times. Television is centralised, while the digital side is decentralised. He says that being decentralised means people can create new customers on the fly which creates problems in terms of data quality.
"We have a disparate view of customers. We needed a single view of data. To truly evolve and to grow the business." Garret says the project will indirectly improve revenue by providing greater data quality, which will allow management to get a global view. But at its core, the project is about data quality, which he says will allow staff to better understand the business.
"Business process change is the biggest change we are making. You have to pick a path everyone can march down."
The other big challenge is data governance, Garrett explained. "Technology is part of the solution, but it is also about the people. Data governance is truly a cultural change."
As such, the project is getting the highest level of visibility in the organisation. Data management is viewed as a critical step for the company.
Garrett has brought on-board an MDM person to run the project and is also working with a consulting firm.
He is looking at Q1 2012 to deliver a customer data model, while the remainder of 2012 will focus on the delivery of a single data definition for products that The Weather Channel offers advertisers.
"We are doing a major systems upgrade of the digital platform. Having a single customer model will be a great help," he said.
The MDM project involves plumbing into all systems at The Weather Channel. The formal MDM programme has just started. Garrett said, "We want to tackle MDM from a customer-centric perspective. We are starting to understand the current state [of our data] and we are starting to build models and workflows.
The Weather Channel is using the master data management tool from open source provider Talend after deploying the company's data integration tool, Talend ETL.
Garrett said the company has internal experience after using Talend ETL for three years. Given that MDM needs correct connections to source systems, and The Weather Channel already had a track record with Talend, he decided to uses the company's ETL tool.
"We selected Talend because it has proven its ability to help us realise our vision, and offered an affordable, open source alternative at a fraction of the cost of proprietary technologies," he said. "With Talend MDM, we will be able to create a unified view of customer data, leading to greater agility, simplified integration and, ultimately, better data quality than we have today."
Read more on IT for media and entertainment industry