Simply Tap mobile payment service rolled out by UK retailers
The Mobile Money Network (MMN) has launched instant mobile checkout, Simply Tap, in several retailers across the UK.
The Mobile Money Network (MMN) has launched instant mobile checkout, Simply Tap, in several retailers across the UK.
Retailers Carphone Warehouse, Best Buy Europe, confectionary shop Thorntons, jeweller Goldsmiths, online retailer thehut.com, fashion retailer Pretty Green and T-shirt maker moreTvicar.com are the first companies to roll out the technology.

Download this free guide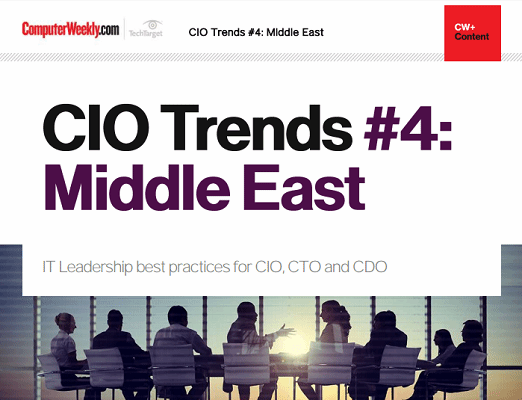 Driving smart cities in the Middle East
We look at some of the exciting technology developments being tested or already in use in the Middle East. The region is leading the way in many respects, with the UAE city of Dubai is charging towards its goal of being a worldleading smart city. Read in detail about the project here.
By submitting your personal information, you agree that TechTarget and its partners may contact you regarding relevant content, products and special offers.
You also agree that your personal information may be transferred and processed in the United States, and that you have read and agree to the Terms of Use and the Privacy Policy.
John Milliken, managing director of the MMN, said the service uses mobile banking firm Monitise's payments platform to enable customers to make purchases via their mobile phones.
"We expect to learn an enormous amount about how consumers want to use their mobiles to shop," said Milliken.
"We are already developing the second version of the application where you can expect to see image recognition as a major feature," he added.
Customers are required to complete registration once. Simply Tap is enabled by inputting a code into customers' mobile phones. This code could be included in company advertising, online or in-store.
"This partnership with The Mobile Money Network expands Thorntons' presence in the growing mobile channel, which is a critical part of any retailer's future," said Kathryn Middleton, head of brand and customer communications at Thorntons. "Simply Tap is going to make Christmas shopping on the move incredibly easy as customers can buy their Thorntons chocolates wherever they are."
Nick Holland, senior analyst at Yankee Group, said mobile payments is an increasingly important channel for retailers.
"Mobile payments are about far more than a financial transaction, and this service will enable retailers to capitalise on the fusion of physical and virtual worlds using technology as a conduit," he said.
Simply Tap is available for Google Android and Apple devices.
Read more on IT for retail and logistics