IBM names Virginia Rometty as CEO
Virginia Rometty will step up as president and chief executive officer of IBM on January 1, 2012.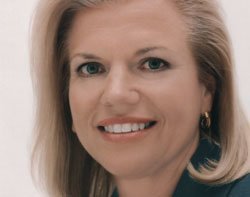 Virginia Rometty will step up as president and chief executive officer of IBM on January 1, 2012.
Virginia Rometty is currently IBM senior vice-president and group executive for sales, marketing and strategy. She succeeds Samuel Palmisano, currently IBM chairman, president and chief executive officer. Samuel Palmisano will remain chairman of the board.

Download this free guide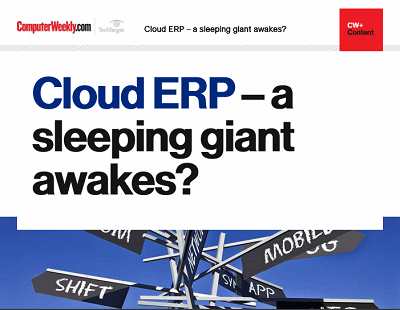 Is ERP cloud's BFG?
For a long time now, ERP has been the important but sleepy giant of enterprise IT. The giant might be waking up though - at least according to Infor, Oracle, Unit4 and SAP. Is this the coming of an SME solution? Or the slap to large corporations who have spent so much on enterprise software over the last 20 years? Explore the debate.
By submitting your personal information, you agree that TechTarget and its partners may contact you regarding relevant content, products and special offers.
You also agree that your personal information may be transferred and processed in the United States, and that you have read and agree to the Terms of Use and the Privacy Policy.
"Ginni Rometty has successfully led several of IBM's most important businesses over the past decade - from the formation of IBM Global Business Services to the build-out of our Growth Markets Unit," Palmisano said.
Palmisano said Rometty's long-term strategic thinking and client focus have drive IBM's cloud computing initiative, analytics and the commercialisation of IBM's supercomputer, Watson.
"She brings to the role of CEO a unique combination of vision, client focus, unrelenting drive, and passion for IBMers and the company's future. I know the board agrees with me that Ginni is the ideal CEO to lead IBM into its second century," said Palmisano.
Rometty was responsible for bringing in the $3.5 billion acquisition of PricewaterhouseCoopers Consulting in 2002.
Before joining IBM, Rometty was with General Motors, where she was responsible for application and systems development.
Speaking to the New York Times, George Colony, chairman of analyst Forrester, said: "Ginni Rometty combines performance and charisma. She orchestrated a massive charm campaign to bring the PricewaterhouseCoopers people into the fold. That was the trial by fire for her."
Read more on IT for manufacturing