Logica calls for register of university IP to commercialise academic research
IT services firm Logica is lobbying government to set up a central register of the intellectual property (IP) of universities to help good ideas make it into commercial environments.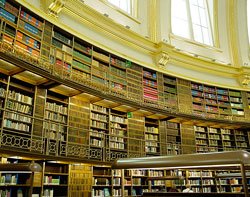 IT services firm Logica is lobbying government to set up a central register of the intellectual property (IP) of universities to help good ideas make it into commercial environments.

Download this free guide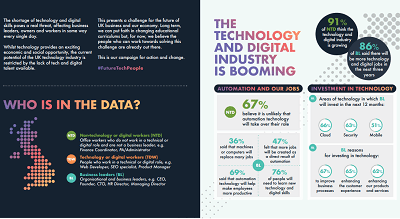 Infographic: Future-proofing UK technology
The shortage of technology and digital skills poses a real threat, affecting business leaders, owners and workers in some way every single day. Whilst technology provides an exciting economic and social opportunity, the current potential of the UK technology industry is restricted by the lack of tech and digital talent available. This presents a challenge for the future of UK business and our economy. Long term, we can put faith in changing educational curriculum but, for now, we believe the people who can work towards solving this challenge are already out there.
By submitting your personal information, you agree that TechTarget and its partners may contact you regarding relevant content, products and special offers.
You also agree that your personal information may be transferred and processed in the United States, and that you have read and agree to the Terms of Use and the Privacy Policy.
UK businesses are missing out on world-leading research from UK universities, simply because the communication between academia and commerce is inadequate.
At a round table discussing UK innovation, Logica UK CEO Craig Boundy said the company would write to government to suggest the creation of a resource that could be shared between businesses and universities.
"We need an effective knowledge sharing platform. It is currently far too difficult for organisations to access university research," added Craig Boundy. "We are calling on government to establish a register that allows universities to share IP."
Businesses could take the IP and support its commercialisation in partnership with universities.
Anthony Finkelstein, dean of engineering sciences at University College London (UCL), said work does need to be done to improve communication between academia and commercial organisations. "Our customer relationship management is rather poor on the whole."
Simon Clayden, chief business architect at AXA UK, said universities are difficult to navigate when it comes to establishing potential research-based relationships. "I just do not know who to contact at universities."
Similarly Richard Guy, senior strategy and operations manager at the Carbon Trust, said he found it challenging to build relationships with universities. "It is hard for industry to engage with universities."
The federated structure of universities - with departments often working in isolation - is partly to blame for this, according to attendees at the Logica roundtable event.
Research from Logica showed only 9% of UK organisations collaborate with universities for innovation. Finkelstein said, on a global scale, UK academia outperforms UK business. "UK universities perform at a level [globally] that UK companies do not," Finkelstein said.
But some important misunderstandings need to be overcome for academia and commerce to work together effectively.
Finkelstein said: "Universities and industry do not have a good understanding of costs. Businesses believe they have already paid for universities in tax and do not think they should pay again. But universities are self-funding."
Paul Watson, professor of computer science at Newcastle University, said it is vital universities keep business up to date with the skills they have. "We try and have an up to date register of IP and skills."
He said it is a two-way relationship. "Universities do not have all the expertise and there are people in business doing very interesting things."
Paul Watson said Newcastle University had a close relationship with companies including Microsoft and Red Hat, which set up a cloud research and development centre up at Newcastle University last year.