Indian IT services industry body the National Association of Software and Services Companies (Nasscom) is confident despite concerns of a double-dip recession following the downgrading of the US's credit rating.
Ratings agency Standard & Poor downgraded the US credit rating to AA+ from AAA, due to concerns over the US's efforts to reduce its debt.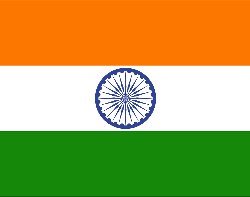 But Nasscom and its IT services members do not see this as a threat to business. According to a report in the Economic Times of India, Wipro IT CEO TK Kurien sees it as an opportunity. He said the structural weakness in the economy offered opportunities to IT services companies to help global corporations make their IT more flexible.
Mark Lewis, head of outsourcing at law firm Berwin Leighton Painsner (BLP), said political pressure on US businesses to keep jobs onshore might mean more offshoring will not automatically follow when economies slump. "There is a huge and growing political and economic pressure in the US for businesses to keep jobs in the US."
But he said many of the Indian IT services sector's biggest customers, in the form of US banks, are looking to develop more captive centres offshore to overcome this. If a US business sets up a captive offshore, it is creating new jobs and does not have to make the unpopular decision to offshore existing work.
Ilan Oshri, associate fellow at Warwick Business School and associate professor at the Rotterdam School of Management, said there has been an increase in the use of captive centres over the last few years since 2009.
Captives date back to the mid-1980s when businesses used them to pilot experimental projects, said Ilan Oshri. During the recent recession, businesses such as Citibank sold their captives. Indian IT giant Tata Consultancy Services (TCS) acquired captives in India and Brazil from Citibank in 2008 and 2009.
Oshri said the sell-offs had nothing to do with the success of the captives. "They were sold off not because they didn't work but because companies didn't work."
Oshri said captives have matured and now there are alternatives such as joint ventures and virtual captives, which use third-party suppliers.
Mark Lewis at BLP said the UK will continue to offshore jobs, but he does not expect customer-facing and call-centre work to be included. Lewis said offshoring will remain difficult for businesses in continental Europe, but added that nearshoring might be an option.
Email Alerts
Register now to receive ComputerWeekly.com IT-related news, guides and more, delivered to your inbox.
By submitting your personal information, you agree to receive emails regarding relevant products and special offers from TechTarget and its partners. You also agree that your personal information may be transferred and processed in the United States, and that you have read and agree to the
Terms of Use
and the
Privacy Policy
.