Communications minister Ed Vaizey has claimed he favours a light-touch approach to regulation in the communications sector.
Speaking at the Intellect 2011 Conference, Vaizey said the government's task was to create a regulatory environment fit for purpose in the digital age, as part of its response to the ongoing review of regulation in the communications sector.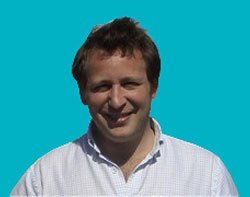 "The regulatory framework that we put in place must reflect the convergence we are seeing in both content and infrastructure - and it must be dynamic and flexible enough to keep up with the pace of change we are seeing in these markets," said Vaizey.
"I am also instinctively and intellectually drawn to solutions that do not require statutory regulation. Where it is appropriate and achievable we should look to market and industry-led solutions, which by definition will be more flexible and more bespoke," he said.
Digital Economy Act 'heavy-handed'
The speech follows a recent ruling preventing BT and Talk Talk from appealing against their failed legal challenge to the government's controversial Digital Economy Act. The companies had objected to the act as infringing internet users' "basic rights and freedoms".
Jim Killock, director of digital rights campaign body the Open Rights group, said Vaizey's response to the Communications Review doesn't fit with the approach of the Digital Economy Act. "This legislation is certainly nothing like light-touch. In the Communications Review the government needs to be careful to preserve net neutrality and appeal the Digital Economy Act, which is the most heavy-handed and inappropriate piece of legislation that Parliament has produced in this area," he said.
Universal superfast broadband
The minister also said the government was pushing ahead with plans to bring internet infrastructure up to speed. "We will ensure that 90% of the population have superfast broadband links by 2015 to greater than 24Mbps, and that there is universal coverage. The market will deliver the majority of this, but we have set aside more than £500m to assist roll-out," he said.
Vaizey said the government received 130 responses to its Communications Review. "The deadline for open letter responses has passed, but really it is just the start of the story. Many of you will have strong views on how the regulatory structures should be shaped - we are still listening," he said.
Email Alerts
Register now to receive ComputerWeekly.com IT-related news, guides and more, delivered to your inbox.
By submitting your personal information, you agree to receive emails regarding relevant products and special offers from TechTarget and its partners. You also agree that your personal information may be transferred and processed in the United States, and that you have read and agree to the
Terms of Use
and the
Privacy Policy
.