Lambeth council cuts benefit fraud with lie-detection system
The London Borough of Lambeth council has prevented £450,000 worth of benefit fraud with lie-detecting...
The London Borough of Lambeth council has prevented £450,000 worth of benefit fraud with lie-detecting technology.
The council ran a five-month trial of the voice risk analysis (VRA) technology, asking 2,000 claimants to take part on a voluntary basis. Of these, 377 had their benefits stopped or decreased.

Download this free guide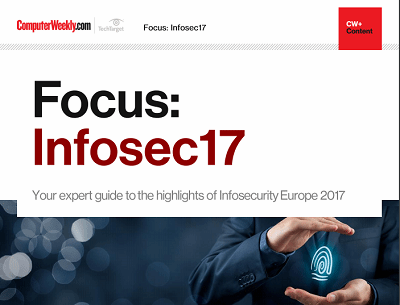 From forensic cyber to encryption: InfoSec17
Security technologist Bruce Schneier's insights and warnings around the regulation of IoT security and forensic cyber psychologist Mary Aiken's comments around the tensions between encryption and state security were the top highlights of the keynote presentations at Infosecurity Europe 2017 in London.
By submitting your personal information, you agree that TechTarget and its partners may contact you regarding relevant content, products and special offers.
You also agree that your personal information may be transferred and processed in the United States, and that you have read and agree to the Terms of Use and the Privacy Policy.
The VRA technology detects minute changes in people's voices which indicate whether they are lying. Benefits staff use the technology to suggest people whose claims need further investigation.
The project was run in partnership with the Department of Work and Pensions and Capita.
The council now plans to role out the technology across the organisation. Councillor Jim Dickson, cabinet member for finance and resources, said claimants would still be given the choice of whether the technology is used on them or not.
Dickson said, "We will not be looking to use it with everyone. It is people whose circumstances are known to change on a regular basis. We can also predict when these changes are likely to occur - for example people who are seasonal workers or who get annual pay rises in April."
The council is also using the technology to identify people who are under-claiming, redirecting funds to those who need them. The benefits of 261 claimants were boosted during the trial.
Dickson admitted the technology can be wrong, but said the lie-detector was only the start of an investigation into whether a person is claiming correctly.
Lambeth is one of the first councils in the UK to trial VRA technology. "We were very eager to try it," said Dickson. "It is another tool in the council's ability to crack down on benefit fraud."
Read more on IT risk management