Rapid increase in wireless hotspot growth
Deployment of wireless hotspots in Europe has jumped by 28% between May 2005 and September 2006, according to research by BroadGroup Tariff Services.

Download this free guide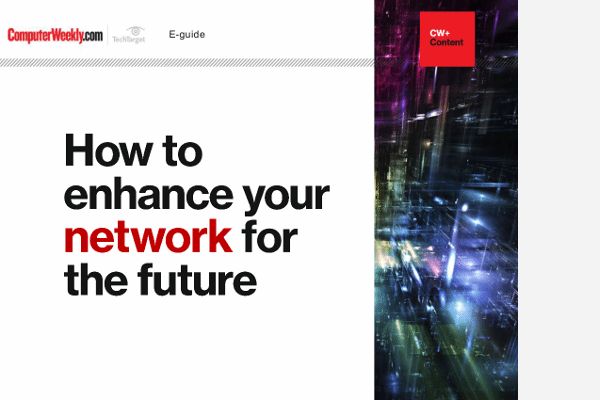 How to enhance your network for the future
Latest on networking developments and directions: NFV, self-optimising networks and IoT enabled smart cities
By submitting your email address, you agree to receive emails regarding relevant topic offers from TechTarget and its partners. You can withdraw your consent at any time. Contact TechTarget at 275 Grove Street, Newton, MA.
You also agree that your personal information may be transferred and processed in the United States, and that you have read and agree to the Terms of Use and the Privacy Policy.

Deployment of wireless hotspots in Europe has jumped by 28% between May 2005 and September 2006, according to research by BroadGroup Tariff Services.

Conducted each year, the BroadGroup Wi-Fi survey tracks all price schemes offered by service providers in the countries covered and presents tariffs in a common format accompanied by an analytical report.

In the latest survey, the majority of hotspots were identified as being located in the UK, Germany and France, with the UK retaining the lead with 39% of all hotspots located in Europe. Nearly three-fifths of all hotspots deployed in Europe are controlled by telcos and mobile operators.

The new survey, Wi-Fi Europe, covers 139 service providers in 28 countries and includes more than 350 products.

The report findings suggest that, while prices have remained stable in what is increasingly a mature market, a number of new time bands have been introduced. The most widely used time band continues to be 24-hour pricing (21%) across Europe and is offered by half of all providers.

Another key development, says the BroadGroup survey, is that although the public Wi-Fi market in Europe is still predominately prepaid, the incidence of one-month subscription-based prices is on the increase and now represents just under a fifth of market offerings. Purchase of Wi-Fi services via SMS has also increased with blocks of five minutes being the smallest unit. Price differences within a time band can vary significantly; for example for the 15-minute product the difference is 8-fold and 8.5-fold for the one-hour product.

"We have seen more innovation occurring in Wi-Fi product marketing," reveals Margrit Sessions, managing director at BroadGroup Tariff Services. "Operators are using bundling more effectively and have extended the validity period from one-time log-in to multiple log-ins over different periods ranging from 24 hours up to one year."
Read more on Wireless networking