Business fails to calculate IT costs
A third of organisations are unable to calculate the financial cost of their IT systems, a survey from Vanson Bourne has found.
A third of organisations are unable to calculate the financial cost of their IT systems, a survey from Vanson Bourne has found.
The survey of 113 senior business executives and 170 IT professional commissioned by Managed Objects, a company specialising in business service management, found respondents lacked accurate cost data (53%). Respondents also admitted they were unable to allocate costs by service (48%).

Download this free guide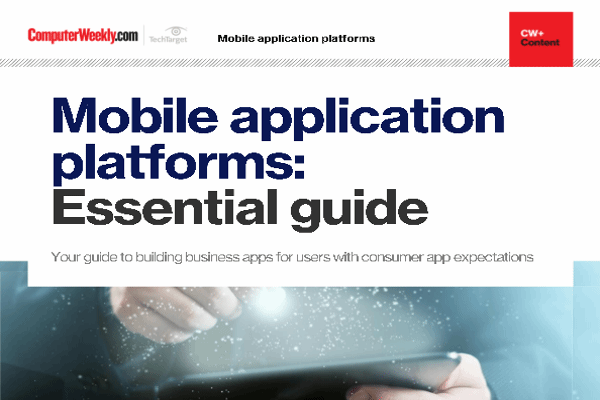 Building business apps for users with consumer app expectations
One of the mantras of modern enterprise application development is that business applications should be as easy to use as mass market consumer applications. In this guide, Computer Weekly examines the issues around mobile applications and the platforms emerging to help developers.
By submitting your personal information, you agree that TechTarget and its partners may contact you regarding relevant content, products and special offers.
You also agree that your personal information may be transferred and processed in the United States, and that you have read and agree to the Terms of Use and the Privacy Policy.
One in three business managers (35%) said that the current method of measuring the cost of IT applications was not very accurate.
While 55% of IT managers said they did a sufficiently effective job of controlling costs, nearly an equal amount of their business counterparts disagreed. Fifty three per cent of business managers said that IT did a somewhat effective job but could use improvement. Only 7% of the overall sample agreed that IT did an extremely effective job of controlling IT costs.
More granularity in the measurement of IT costs would yield improved decision making regarding IT cost management (60%) and better business alignment of IT spend to corporate goals (54%) according to respondents.
The problem with measuring IT costs becomes apparent when users try to cost any form of shared service, web service or even a shared IP-based network. Will Cappelli, research VP at Gartner said, "There is a huge gap between the way IT is bought and consumed by organisations."
In Cappelli's experience the financial model used to measure return on investment has been too simplistic. The business has generally focused on the cost of the IT asset, without linking this to any improvement in business.
What this has meant, according to Cappelli, is that users found it difficult to measure the cost benefit of buying additional functionality.
Sean Larner, managing director for Europe at Managed Objects, said, "Given the industry average cost of a server is £40,000, businesses want a means to measure return on investment."
Read more on Business applications