Book Extract
This chapter download from Video Communications - The Whole Picture explains mobile interactive voice and mobile videoconferencing.
In this book, case studies document how people are communicating via video conferences with broadcast quality reception. The authors detail how the proliferation of IP networks has driven quality improvements and cost savings in video and has forced service providers and equipment vendors to pay more than just lip service to their ability to deliver video.

Download this free guide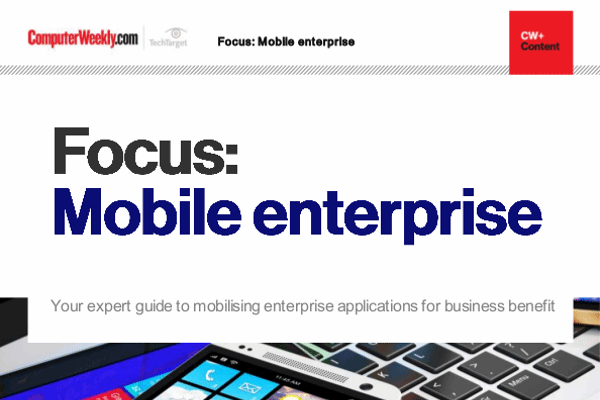 It's no longer a choice
Mobility is here to stay as part of enterprise digital transformation. Learn how to build a solid strategy for mobile enterprise applications.
By submitting your personal information, you agree that TechTarget and its partners may contact you regarding relevant content, products and special offers.
You also agree that your personal information may be transferred and processed in the United States, and that you have read and agree to the Terms of Use and the Privacy Policy.
The book also provides background on the history of video communications and why balky ISDN systems have never been able to deliver on the promise of videoconferencing. Also included is extensive coverage of the mobile video revolution, as video communications and collaboration become practical with smartphones, PDAs, and IP-enabled phones over broadband networks such as GSM, EVDO, and WiMAX.
Click here to view Chapter 9: Mobile video conferencing and interative multimedia
Chapter 9 addresses the dynamic reality and immense potential presented by mobile communications. This chapter discusses newly enabled services such as mobile streaming media, mobile TV, and of course the pinnacle of mobile multimedia; mobile interactive voice and mobile videoconferencing.
Video Communications - The Whole Picture is published by CMP Books, an imprint of CMP Media, Inc. Copyright 2005 by James R. Wilcox & David K. Gibson. For more information contact CMP on the Web at www.cmpbooks.com or send them a e-mail at books@cmp.com.
All rights reserved. No part of this publication may be reproduced or distributed in any form or by any means, or stored in a database or retrieval system without the prior written permission of the publisher.
Read more on Collaboration software and productivity software