Extradition could cause pentagon hacker Gary McKinnon "acute mental suffering" and breach his rights under the Human Rights Act, the High Court heard today.
The hearing will decide whether the UK was right to approve the extradition of Gary McKinnon, who has been diagnosed with autism, to the US to face charges of hacking into US military computers.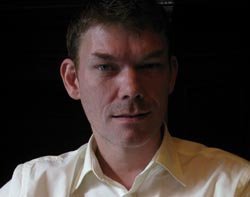 There is a reasonable alternative to sending someone with a delicate physiological condition to stand trial and face long-term imprisonment in the US, the court heard.
Edward Fitzgerald QC, quoting medical evidence provided by Professor Simon Baron-Cohen of the Cambridge University Autism Research Centre, asked the court to consider whether the extradition would "unnecessarily expose someone to a risk of serious mental deterioration and risk of suicide".
He said it is not a choice between "extradition or impunity". The alternative is to prosecute McKinnon in the UK, where he could be close to his family and partner, and protected under the Human Rights Act.
"What level of psychological suffering is acceptable?" asked Fitzgerald. Is it "proportionate" to seek extradition in disregard of frightening medical evidence when McKinnon could simply be prosecuted in the UK?
The US/UK Extradition Treaty allows the UK to prosecute defendants at home instead of extraditing them. The court heard how there were humanitarian reasons for doing so.
Extradition could cause McKinnon "acute mental suffering" and this would breach his rights under Article 3 of the Human Rights Act, which protects people from torture and cruel or degrading treatment, Fitzgerald said.
Email Alerts
Register now to receive ComputerWeekly.com IT-related news, guides and more, delivered to your inbox.
By submitting you agree to receive email from TechTarget and its partners. If you reside outside of the United States, you consent to having your personal data transferred to and processed in the United States.
Privacy