Forrester: CIOs must embrace consumer IT
CIOs should accept that consumer devices and services are being used in the workplace today, and develop strategies to embrace them.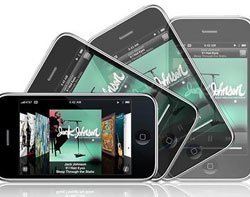 This Article Covers
RELATED TOPICS
CIOs should accept that consumer devices and services are being used in the workplace today, and develop strategies to embrace them.
Speaking at Forrester Research's EMEA IT Forum in Berlin, analyst Dr Thomas Mendel warned that devices such as the iPhone, and services such as Skype, have already developed significant business user bases. This is despite concerns such as security, manageability, and the ability of consumer technologies to scale up to meet business demands.

Download this free guide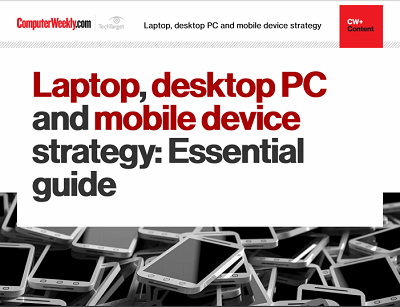 The great debate - to PC or not to PC
IT leaders have greater choice in end-user devices than ever before. The age of PC-only users is over and we have entered the multiple device era. In this guide, you can find best practice, analysis of the latest trends, and expert advice on formulating enterprise strategy in laptops, desktop PCs and mobile devices.
By submitting your personal information, you agree that TechTarget and its partners may contact you regarding relevant content, products and special offers.
You also agree that your personal information may be transferred and processed in the United States, and that you have read and agree to the Terms of Use and the Privacy Policy.
But ignoring consumer technologies could affect the ability of businesses to compete. Consumer devices are better designed, and so-called "millennial" employees expect technology and services in the workplace to be as easy to use as the technology they buy for the home.
"Ten to 15 years ago, most technology innovation happened in the enterprise. The PC was an enterprise innovation that got into the hands of consumers. The mobile phone was an enterprise innovation too," Mendel said.
That is no longer the case, with business devices struggling to catch up with technologies designed for consumers. "Usability is a big factor around the consumerisation of IT," Mendel pointed out "But style and fashion are also becoming decision factors [for business users]."
The economies of scale available to consumer electronics companies are also making their offerings attractive to business users from a cost point of view, further driving adoption in the business environment.
But Mendel also warned that many consumer devices are not just hardware, but closely tied to services. The iPhone, for example, is a vehicle to deliver access to services such as iTunes, the App Store, and the mobile operators' services. CIOs need to take the services model into account, both when assessing the full cost of using consumer technology in the business, and when assessing security and reliability.
As well as consumer technology, CIOs also need to consider the industrialisation of IT, according to Mendel.
He suggested that, increasingly, companies will want to buy standardised technology developed on an industrial scale. Such technology will be cheaper and more reliable than conventional business offerings. Software will increasingly be bought as off the shelf packages, or built into appliances that businesses can plug in and operate.