The British Computer Society (BCS) plans to reinvent itself after recognising that it has lost relevance to the IT profession.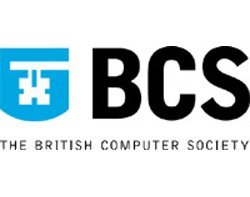 The charity is transforming itself to represent a wider group of IT professionals in more countries. It will announce the changes in September.
Alan Pollard, president at the BCS, said the organisation wants to appeal to a wider section of IT industry. "A lot of the research we did identified that we are seen as a technical ivory tower."
The charity, which awards the Charted IT Professional qualification (CITP), will announce major changes to its structure and the qualifications it offers to reflect the needs of today's IT professionals.
The BCS wants more members that support IT in their day to day work. It is also planning to target more overseas IT professionals.
"The framework of the industry is so broad and everything we do relies on IT," said Pollard. "There is an argument for a new structure, qualifications and products and services. Now is the time to do it."
The BCS will change its CITP qualifications in September to balance of academic and practical skills. "Last century the BCS was in the back room and everything it did was in the back room but this century is [also about] how we use [technology]," said Pollard.
There will be a major overhaul of the BCS's web presence, described by Pollard as currently "disappointing".
The organisation will create a federated structure that will allow other organisations approved by the BCS to award the CITP qualifications. They include the Association of Outsourcing Professionals, the Open Group and the IT Service Management Forum International.
William Scott-Jackson at Oxford Strategic Consulting said the restructure is needed. "The distinction between people that do things with computers professionally and people that use computers in their profession is becoming much more unclear. Also the globalisation of the IT sector means they have to become more international."
Email Alerts
Register now to receive ComputerWeekly.com IT-related news, guides and more, delivered to your inbox.
By submitting your personal information, you agree to receive emails regarding relevant products and special offers from TechTarget and its partners. You also agree that your personal information may be transferred and processed in the United States, and that you have read and agree to the
Terms of Use
and the
Privacy Policy
.