Rim turns Blackberry into an enterprise telephone system
Research in Motion (Rim) has unveiled the latest version of its Blackberry Enterprise Server platform, optimised for large enterprise roll-outs for Blackberry...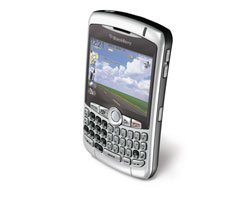 This Article Covers
RELATED TOPICS
Research in Motion (Rim) has unveiled the latest version of its Blackberry Enterprise Server platform, optimised...
Continue Reading This Article
Enjoy this article as well as all of our content, including E-Guides, news, tips and more.
By submitting your personal information, you agree to receive emails regarding relevant products and special offers from TechTarget and its partners. You also agree that your personal information may be transferred and processed in the United States, and that you have read and agree to the Terms of Use and the Privacy Policy.

for large enterprise roll-outs for Blackberry devices.
The new version now supports high-availability, web-based management. Rim has also introduced BlackBerry MVS Server for Cisco Unified Communications Manager, which allows employees to provide call routing to Blackberry devices. MVS connects calls through the PBX, which calls the user back as a local call, reducing the cost of international roaming on mobile phone networks. RIM said this allows people to take calls from anywhere without having to give out their mobile numbers, which can be a security risk.
For end-users, Rim said it has improved e-mail management by allowing users to flag e-mail items, allowing then to manage e-mail threads more easily. The server also enables Blackberry users to access shared drives on the corporate network.
Other features includes the ability for applications to push out alerts in the same way that e-mail servers push messages down to Blackberry devices. According to Rim this could be used to send an alert from a SAP system to staff in manufacturing facility to warn them that a certain widget is running low. or alert employees that the company is having issues from a certain supplier.
In terms of management, Rim has replaced the Windows-based management console with a web-based admin tool, to simplify management of devices. IT departments can set 450 policies covering what users can do on their Blackberry devices, organised by group membership. This could be used to enable anyone in sales to access certain applications and access certain web sites. As user moves from one group to another the applications are installed or removed.
Rim said Blackberry provides over the air software installation, controlled by IT. IT can set policies so the download only happens when the device is on a Wi-Fi or corporate network.
Thanks to its acquisition of a company called Chalk Media, Rim said Blackberries can now run multimedia, which businesses can use to distribute training and keep staff informed. This can be used for instance by field service engineers who could run a video on their Blackberry device of how to repair equipment when they are on-site.