Some ISPs more equal than others in data retention implementation
Some internet service providers have been exempted from implementing the Data Retention Directive in an attempt to save costs.
This Article Covers
RELATED TOPICS
Some internet service providers have been exempted from implementing the Data Retention Directive in an attempt to save costs.
Communications service providers (CSPs) are legally required to retain message header data under the directive which came into force on Monday. The Home Office estimates it will cost them £45.8m to comply with the directive. CSPs have negotiated compensation costs from government.

Download this free guide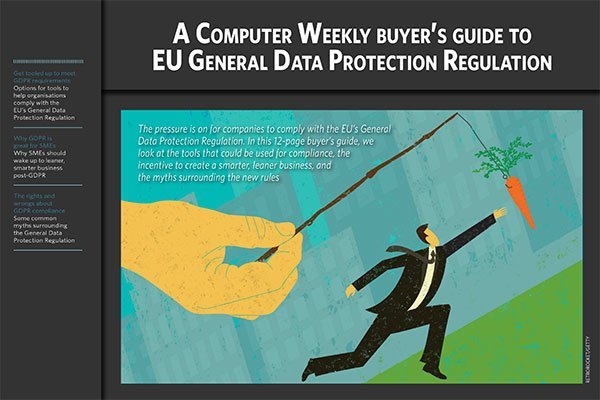 Computer Weekly's Buyer's Guide to GDPR Part 2
In this 12-page buyer's guide, we look at the tools that could be used for compliance, the incentive to create a smarter, leaner business, and the myths surrounding the new rules.
By submitting your personal information, you agree that TechTarget and its partners may contact you regarding relevant content, products and special offers.
You also agree that your personal information may be transferred and processed in the United States, and that you have read and agree to the Terms of Use and the Privacy Policy.
At least one small internet service provider was told that if the Home Office had not already contacted him, he did not have to comply with the directive. As a result he would not be able to claim compensation.
A spokesman for the UK's Internet Service Providers' Assocation (ISPA), said the directive is being implemented in a two-tier way. The reason was that the Home Office was anxious to avoid duplicate collection of data and hence costs, he said.
"I think they reckon if they get the biggest ISPs to collect the data they will get most of the information they want," he said. ISPA represents about 200 ISPs, about half of whom are small companies and resellers.
According to Ofcom's 2008 Communications Market report, the top ISPs are BT (26.5%), Virgin Media (23.7%), Talk-Talk/AOL, Tiscali, BSkyB, Orange Home and others (16.6%). A 2007 survey for Ofcom showed the UK has about 686 small ISPs who earned £740m providing internet connections to nearly two million customers.
A Home Office spokesman refused to say which CSPs are collecting data for the government or which have received taxpayers' money in compensation. He said, "It is a legal requirement for all communication service providers to comply with the directive. For commercial sensitivity reasons we will not be disclosing a 'list'."
Kevin Peel, CEO of 4theNet Internet, a specialist ISP for businesses, said he had great difficulty finding someone at the Home Office to speak to about complying with the directive. Peel finally did track down a Home Office offical, Andrew Knight, with ISPA's help. "He basically told us, if the Home Office had not contacted us, we should not worry about it," Peel said. "He also said it meant we could not get any money as a result."
The Home Office spokesman confirmed that a body is being set up to deal with implementation issues around the directive.
Read more on E-commerce technology