Further IT outsourcing price cuts expected
The cost of IT outsourcing services will fall by up to 10% over the next two years as the recession continues.
The cost of IT outsourcing services will fall by up to 10% over the next two years as the recession continues.
According to the latest research from analyst firm Gartner, the pricecuts are in addition toreductions made between 2001 and 2003 and will take total average reductions to 20%.

Download this free guide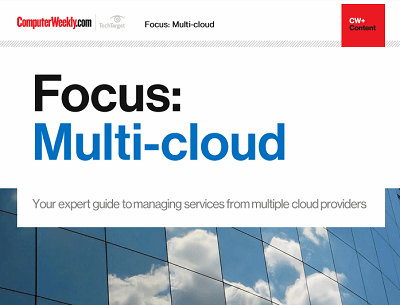 Mixing and matching your cloud options
Many IT leaders are increasingly coming round to the idea that sourcing services from one or more providers might be the best way to go. From a cost and resiliency perspective, some workloads might work better in one cloud over another. Or a certain provider might boast some functionality that suits a particular process the enterprise is looking to implement, but falls short in other areas, prompting the company to adopt a mix-and-match procurement strategy. Join us as Computer Weekly takes a closer look at the multi-cloud approach and what providers are doing to capitalise on the trend.
By submitting your personal information, you agree that TechTarget and its partners may contact you regarding relevant content, products and special offers.
You also agree that your personal information may be transferred and processed in the United States, and that you have read and agree to the Terms of Use and the Privacy Policy.
Gartner said suppliers will attempt to keep revenuesup by offeringmore deals at a lower price. Meanwhile, customers will be spending less.
"Regardless of the relative strength of outsourcing during a recession, many clients are reporting intense discussion with their suppliers and renegotiation of contracts for terms and conditions, service level agreements, fees, volumes and low-cost offshore delivery locations," said Gartner analyst Claudio Da Rold.
He said most of the cuts will be in new deals, but some will also be the result of renegotiation.
Gartner said the price of datacentre services and helpdesk services will fall 5%, while network services and application hosting will drop by 10%.
Da Rold said suppliers are not reporting any across-the-board price reductions, but applying cuts on a deal-by-deal basis.
Suppliers often make price changes on a bespoke basis for clients. According to a study of global companies carried out by Compass Management Consulting,published this time last year, on 120 outsourcing dealsbusinesses were requesting discounts of up to 23% from outsourcers in return for longer contracts.
Read more on IT outsourcing